Why 3one4 Capital is keen on enterprise intelligence and automation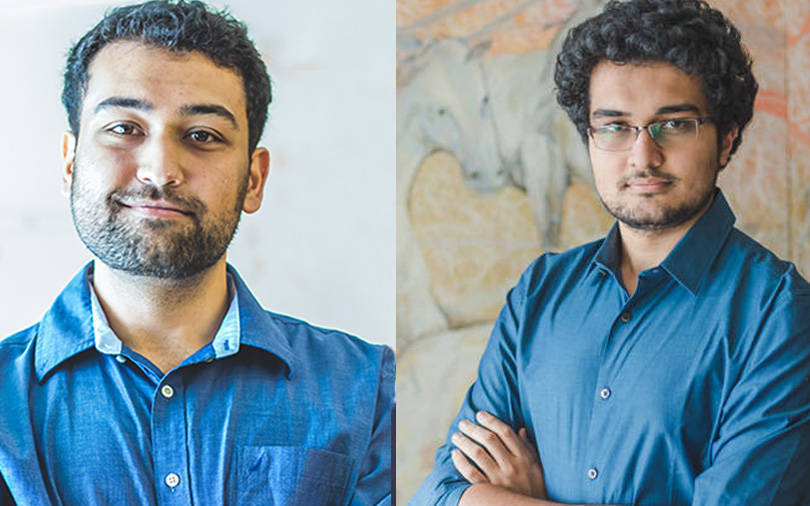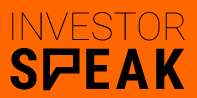 Bengaluru-based venture capital firm 3one4 Capital was founded by Pranav Pai and Siddarth Pai, sons of TV Mohandas Pai, former finance chief at Infosys Ltd and an active angel investor.
The VC firm is investing from its second fund, which has a corpus of Rs 250 crore. Its first fund, which was launched in early 2016 and raised Rs 100 crore, backed 43 companies. These included human resources startup Darwinbox, online meat-ordering startup Licious, biotech firm Bugworks, ed-tech startups Magic Crate and Oust Labs, and fintech startup Faircent.com.
The firm invests in companies that offer machine intelligence or automation services for enterprises as well as ed-tech, fintech, media and content development, and health startups. It also bets on US-focussed companies that have an India play.
In a conversation with TechCircle, Pranav and Siddarth Pai spoke about how the startup and venture ecosystem is shaping up in India and the opportunities that lie ahead.
Edited excerpts:
You've been looking at themes like machine-driven actionable intelligence services for enterprises, ambient intelligence tech and enterprise automation. How have startups in these areas evolved and how has your portfolio shaped up?
Pranav: When Siddarth and I started investing as individuals in 2013, there were some trends that were playing up. For example, e-commerce, home services, hyper local, ride-sharing and food delivery were pretty hot at that time. We stayed out of all these trends, for a simple reason -- that investors don't make money in two or three years.
Our thesis is that repeated general value is created over seven to eight years, especially in India. And, if you are an investor who's trying to capture that value to generate returns, then that's not our cup of tea.
We can't be a trend-based thematic investor. I can't define years based on themes and trends. We have always invested in themes that would play in four to five years' time. For instance, we invested in YourStory when media or content was not that hot but now not only the space is getting hotter but the company has also grown and created its mark.
Siddarth: The year 2018 was tremendous for us. We launched our first fund in 2016 and since then many of our portfolio companies have raised subsequent rounds. In fact, some have also closed up to Series D round. The numbers are looking great for the first fund. We launched the second fund in 2017, which is also ahead of its schedule.
In terms of sectors, we have done most of the work in enterprise intelligence and enterprise automation. We see our strategies as fairly mature and we have some big announcements to make in 2019.
Could you elaborate on enterprise automation? Do you see enough deal flow in this particular area?
Pranav: Enterprise automation has been a core focus area for us because we have studied the enterprise market in Bengaluru as it's a hub of top Indian information technology companies. The talent-building solutions of larger IT companies are in Bengaluru. Hence, we understood the market and the back-end technology through their lens. Because of the geographical proximity, we think this is the right space.
Second, because of a large quality talent pool that's available in this city and, third, because we understand the space very well and as an early-stage partner, we can help companies in this space build revenues. For example, we have invested in Darwinbox, which is an enterprise human resource cloud-based management platform that automates HR processes.
The year 2018 has seen a good amount of deal flow in terms of our older investments going up. We think companies in this particular space could become big in the next two to three years.
Do you also have sectoral preferences as part of your investment thesis?
Pranav: We have been very selective in education and health sectors for a simple reason—Aarin Capital is our partner fund that generally invests in these particular sectors. They had invested in Byju's a long time ago, which has now turned out to be a very good investment for them.
Our experiences in the education sector have been deep and first-hand, so when opportunities come to us, we are a little more biased as we know this space very well. Therefore, we hardly invest but when we do, we take a big plunge and try to address the market, which is still not being addressed by others. We attempt to solve harder problems in ed-tech, which are not generally considered ed-tech investments.
The same goes for the health space. We have studied the hospital environment very closely through Aarin Capital and Manipal Group. As a 3one4 fund, we believe that the basic level of innovation in the health sector lies in standard daily health, which includes dieting, fitness and meditation. We don't invest here because we think this is not quantum innovation; instead, we support intervention innovation.
Siddarth: We believe in solving species-level problems in the health space. For example, we have invested in Bugworks Research, which is a bacterial drug resistance biopharmaceutical startup that allows the development of novel antibiotics to counter the threat of superbugs or bacteria. It took them a long time to prove their compound but when it worked, they raised $9 million in a Series A round.
We bet on ambient intelligence tech startups and it's an unrealistic and futuristic approach for us. Today, computing is becoming cheaper, easier to access and deploy and more distributed, which means technology is everywhere. Wi-Fi, hotspots, cameras, and machines are present almost everywhere in our surroundings and these help us in our daily lives.
The opportunity is of multiple dimensions. We could see drones monitoring the health of crops, soil-monitoring sensors, etc. in the agriculture space and that's where ambient intelligence is used, which can be applied in any sector. We focus on how technology distribution is affecting different verticals in various sectors.
Should we call 3one4 a sector-agnostic fund or are there any specific sectors that you would not look into?
Siddarth: In many ways, yes, but we do have a list of some anti-areas which we would typically stay away from at this point in time, maybe because of timing or regulation issues. For example, dating has been very much interesting across the world but, in the end, as part of the business model, it showcases a woman's profile, where we think lies some privacy/consent issues which some business models don't deal with. The companies might make money but we would not enter this space right now.
The other example could be Bitcoin or cryptocurrency. Our fundamental analysis is that there's a lot of uncertainty in this particular space in the long term and as a venture capitalist, we think of long term only.
Where do you see challenges? Are valuations reasonable in the venture ecosystem?
Pranav: I think valuations lie in the eyes of the beholder (buyer). If someone is selling something valuable, that can be traded easily. In India, since 2015-16, a lot of big funds are deploying capital, which has led to an increase in deal sizes. A lot of big funds are finally taking position in India, which means their fund dynamics require this kind of entry price.
In India, there are enough good companies that have been given a good price by enough investors, which shows that the ecosystem has matured and can also lead to consequences. Overall, it's an opportunity to see more and more bigger investors coming to India and providing the capital support that it needs.
This interview is part of our InvestorSpeak series in which leading angel, seed or venture investors share their insights on the startup ecosystem in India.
Comment(s)