ZestMoney's Lizzie Chapman on the firm's plans in offline segments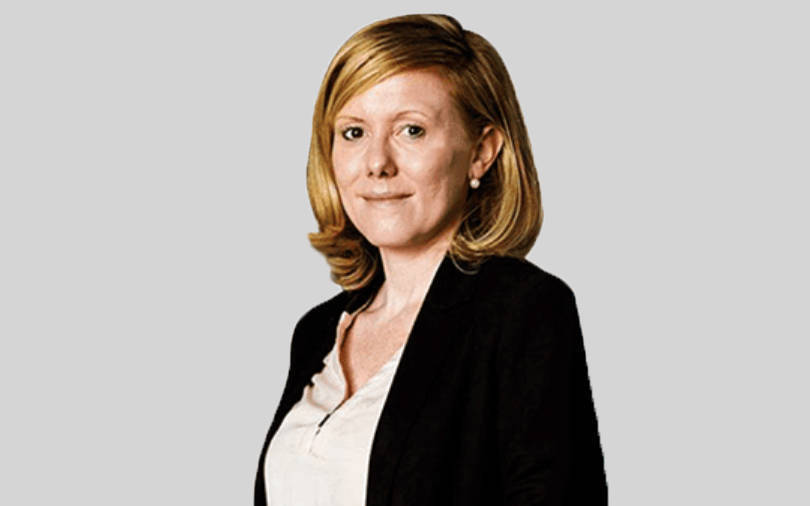 Lending platform ZestMoney wants to do more than fund online purchases. The Bengaluru-based company allows its customers to spend online by availing of loans via equated monthly instalments instead of a credit card in areas like education, healthcare and travel. The firm now wants to enter the wedding services segment.
Established in 2015, ZestMoney recently raised venture debt from Alteria Capital. The investment was part of the firm's extended Series A round, which was led by handset maker Xiaomi in August 2018.
In an interaction with TechCircle, the startup's co-founder Lizzie Chapman said that her firm is focused on creating a consumer-facing mass-market product in lending. To achieve this, she explained, the startup will develop its own data tools and risk models to reach the next wave of customers. Edited excerpts:

Who is your primary customer and how are you growing that base?
Around 60 million people in India have a CIBIL score above 650. We believe that the others are not necessarily bad people but are early in their credit journey. There are strict rules on lending to a certain category of people including me as a foreigner, lawyers, policemen and others.
At ZestMoney, we are willing to take the first risk. We want to be a small-ticket digital credit provider to a lot of these customers and we are not looking at the small and medium enterprise segment at all. Close to 78% of our customers are not lent to by a traditional banker.

How has your in-house technology streamlined your lending process?
The processing cost for traditional forms of lending is high, which is why banks and NBFCs are happy lending to someone who needs a loan of Rs 5 lakh which absorbs the cost. Secondly, the use of technology to provide alternative forms of credit scoring brings on board many new customers.
Our sweet spot for loans are between Rs 20,000 and 30,000. With the use of technology, you can eradicate that cost and address much lower ticket sizes and much lower income customers. You are not picking a customer who is a profit centre but genuinely creating a mass market product.

We operate a large business with 100 people, which would have been much more in the traditional world. That is where fintech can really help. We will continue to build the platform and on our customers while NBFCs will focus on their core business.
What are your focus areas?
The (market) opportunity for affordable products in India is high. We would like to get into segments which are traditionally offline through digital aggregators, like the wedding space. We have just started healthcare and we opened up education last year.

You had acquired artificial intelligence services platform PhotographAI in August 2018. How has that worked out?
We had acquired PhotographAI for their backend applications like image recognition which allows us to compare the selfie of a customer with her ID card and make sure that it is the same person. Also, they have built use cases like NACH matching so we can verify signatures. With technology, you can make the process faster and cheaper.
Can you tell us more about the technology innovations for credit scoring and other aspects?

We have an advanced data risk model which we share with our bank partners to help them make better lending decisions. We have built our own models based on geography, age and scenario of the customer like who he is living with, where he lives, etc. We also take a lot of publicly available data on the salary brackets in different cities. We have created a model of expectation to determine what an individual in a given city finds affordable. This is our unique proprietary data and it has taken us three years to develop.
Even the collections team works based on data and we have risk-adjusted collections. If you are a high-risk customer, you will get more frequent email reminders than a low-risk customer. We also look at the click-through rate of the customer opening the email and then decide the collections.
We have a team of 20 in data sciences and a data lake in Mumbai for this.

---