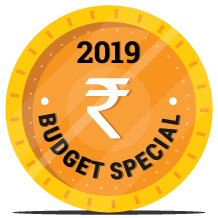 Recognising the role of artificial intelligence and digital technologies in making India a $10-trillion economy in eight years, stand-in finance minister Piyush Goyal said in his interim budget that the government will set up a national programme on AI apart from creating digital infrastructure in over a lakh of villages. He also added that job seekers are increasingly becoming job givers after the success of the government's 'Start Up India, Stand Up India' initiative.
"In order to take the benefits of AI and related technologies to the people, the government will establish a National Centre of Artificial Intelligence as a hub along with Centres of Excellence. Nine priority areas have been identified. A National Artificial Intelligence portal will also be developed soon," Goyal said in his speech.
Many of the CoEs Goyal mentioned are already running across the country. Also, the purpose of the AI portal is unclear.
The government under its digital India scheme is gradually digitising most service deliveries online, Goyal said.
"More than three lakh Common Service Centres (CSCs) employing about 12 lakh people are digitally delivering several services to the citizens. The CSCs are expanding their services and also creating digital infrastructure in the villages, including connectivity, to convert the villages into Digital Villages. The government will make one lakh villages into Digital Villages over the next five years," Goyal said in his interim budget speech.
As the number of smartphones grew, India not only became the country with the cheapest data, but also emerged as a hub for mobile manufacturing, Goyal added.
"Monthly consumption of mobile data increased by over 50 times in the last five years. Today, under Make in India, mobile and parts manufacturing companies have increased from two to more than 268, providing huge job opportunities," he said.
With elections only a few months away, the union government has focussed more on the traditional sectors. Goyal said that India has become the world's second-largest startup hub, where job seekers have become job creators under the Startup India programme. While the minister added that the government will continue to focus on the Digital India initiative, there were no new steps or announcements.
"Taking Digital India one step further, the government's focus now also includes programmes for further development and promotion of artificial intelligence which has displayed tremendous potential through numerous Indian startups," said Bhavin Shah, associate partner, tax and regulatory services at consulting firm BDO.
"Digital Infrastructure and the digital economy of 2030 will be built upon the successes achieved in recent years in the digitisation of government processes and private transactions. Our youth will lead us in this endeavour with innumerable startups creating digital India and millions of jobs in this eco-system," Goyal said, adding that startups will spread in every nook and corner of the country across all the major sectors of the economy.
In his speech, Goyal said that 10 lakh patients were covered under Ayushman Bharat, its health insurance scheme which is also part of the Digital India initiative. However, a startup founder said that there needs to be more clarity.
"It should be really easy for any patient to find out the hospitals and services covered under the scheme. Being able to show pricing details to patients will also increase their confidence. Such data can be shared with startups so they can apply their creativity and create more value-added services," said Siddharth Angrish, founder, Jiyyo.com, an AI-based patient care coordination platform.
---