B2B startups need tie-ups with big firms to grow faster: Panellists at TiECon summit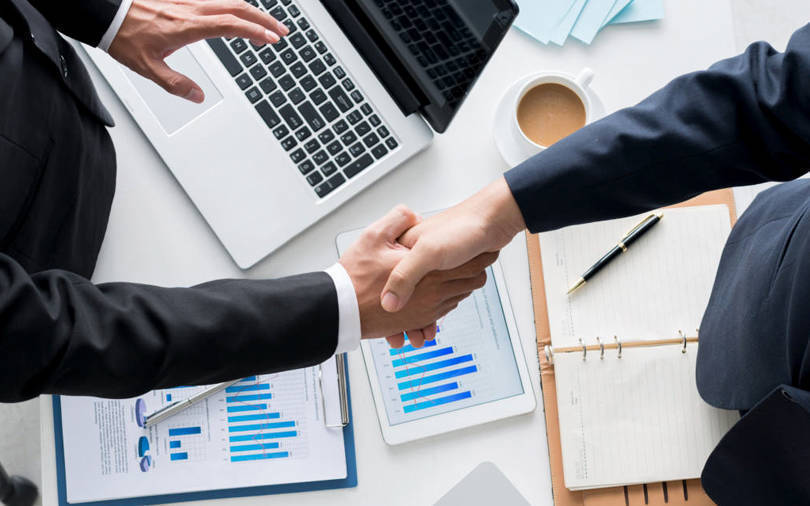 Business-to-business (B2B) startups in India have immense potential to compete with global players but will need greater integration with bigger companies to scale faster, industry executives said at an event on Wednesday.
Alok Nandan, general partner at Emergent VC; Ajeya Motaganahalli, senior director of engineering programs and leader of the NetApp Excellerator; Partha De Sarkar, CEO at Hinduja Global Solutions; and Hive Technologies managing director Arihant Patni shared their experiences on B2B as a business opportunity at TiECon (The Indus Entrepreneurs) conclave in Mumbai.
The panellists highlighted how Indian B2B companies were using artificial intelligence and machine learning to solve real problems.

"India is in the experimental phase for using deep tech unlike in the West. Indian community is a lot more focussed on using tech in businesses," said Patni.
The executives highlighted the comparisons between Indian and Silicon Valley B2B startups. Nandan of Emergent Ventures, an early-stage VC firm investing in Silicon Valley and India, highlighted the important criteria on the basis of which the fund invests in companies. The fund invests in seed and Series A stages in technology and tech-enabled businesses.
"One of the key criteria that we look for is resilience. We look for teams that have shown perseverance because typically a B2B startup founder has to push for seven to 10 years. A lot of founders coming out of India are humble, and in order to compete with global players they have to learn the art of storytelling, which sometimes takes a leap of imagination," said Nandan.

The executives also focussed on the fact that there's a huge difference between making and selling a B2B product for Indian customers versus customers in the West.
"It's a function of market. In the US, for every specific category, there are a number of competitors. Therefore, there's a vast difference in the mindset. We try to coach the Indian founders to avoid using the kitchen-sink approach and advise them to focus on one problem and be the best at it," said Motaganahalli.
In September last year, Motanganahalli had spoken to TechCircle and shared his views on how portfolio company SigTuple, a medical-technology startup, was a standout performer. SigTuple Technologies Pvt. Ltd had raised $19 million (around Rs 129 crore) in a Series B funding round led by existing investors Accel and IDG Ventures India in June last year.

The panellists shared their opinions and highlighted healthcare as one of the emerging sectors which has the potential to come up with a B2B business in India.
"AI is as big as mobile and is going to the change the scenario in the next decade. Every category in B2B enterprise is all AI-driven. One of the sectors where an Indian AI company can do better is healthcare as access to data is very easy in India compared to Europe or the US. Because of a large population base, you can do a lot and your algorithm base can be much better in a shorter amount of time," said Nandan.
The panellists also highlighted the need for partnerships between a large company and a B2B startup.

"Our first approach was to set up a corporate venture capital fund and invest in technologies that we could use in our services space. That's been a very hard going as it becomes difficult for us to stay with a company for seven-eight years," said Sarkar.
Sarkar said a service company is valued differently from how a product company in India. "Rather than making any investment, we are now trying to buy the companies that have great technology. We have access to clients, products and capital… We are working with Z Nation Lab that showcases tech," said Sarkar. Z Nation Lab is a startup accelerator.
"I'm a big supporter of the integration between corporates, startups, academia and VC funds," Patni said.

Patni is also the managing director at Ideaspring Capital, a Rs 125-crore early-stage fund launched in April 2016 by angel investors Naganand Dorasami and Prashant Deshpande along with Arihant and Amit Patni, among others. It invests in enterprise tech startups operating in the space of machine-learning and deep learning, computer vision and image processing, big data analytics, Internet of Things, augmented and virtual reality, health-tech and fin-tech.
Some of its earlier bets include workflow management startup Zapty, augmented reality startup Whodat and enterprise networking startup Lavelle Networks.
---