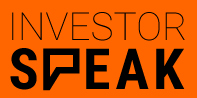 Naspers has long been one of the most prolific technology investors in India, with the South African conglomerate outpacing many conventional venture capital firms. But even by its standards, 2018 was a particularly eventful year.
Last May, Naspers pocketed more than $2 billion by exiting its six-year-old investment in e-commerce giant Flipkart.
Naspers led an investment of $540 million in ed-tech startup Byju's in December. Three days later, it led a $1 billion investment in food-tech unicorn Swiggy to mark one of the single-largest infusions into an Indian startup.
As the India head for investments and M&A at venture capital arm Naspers Ventures, Ashutosh Sharma has played a key role in driving these deals.
In an interaction with TechCircle, Sharma spoke about why India is a key destination for Naspers, spelled out its investment thesis and identified what makes its bets stand out.
Edited Excerpts:
Naspers has been a strategic investor both in India and globally for a while. Why did you feel the need to set up a separate investment arm with Naspers Ventures?
Earlier, most of our investment activity in India was done out of our Singapore office. We had made multiple successful investments such as Ibibo and Flipkart. Naspers Ventures was created to find areas of growth globally which would set us up for the next stage of growth and scale.
We were growing pretty fast, but we wanted to explore new areas of growth that we could tap into. In order to find new stuff to do, I think the mindset had to change by dissociating from the current set of businesses and creating a new pool.
How has this experiment worked out for you so far?
A lot of interesting things have come out of this shift. Education is one and we recently invested in Byju's. Globally, we are investors in Brainly, Udemy, Codecademy and SoloLearn. India a key focus market — their second-largest country in terms of users — for all those companies as well.
As a whole, India and education are working very well for Naspers. Food has also been a theme for Naspers Ventures. Globally, we invested in iFood and Delivery Hero and then Swiggy in India. So, the experiment with Naspers Ventures is starting to show some early success for us.
How are you different from other technology investors?
There are multiple differences between Naspers Ventures and any other investor in terms of investment style. For most corporate venture capital investors, investing is a tertiary strategy. For Naspers, investing is at the core of what we do.
Think of us as a holding company with multiple stakes across various companies. What makes us different is that we invest across the spectrum — we have made $1 million investments and we have also closed billion-dollar deals. If an opportunity falls within our criteria, we can take a look and invest across any stage.
Secondly, our portfolio support team is larger than our investing team. There are more people who handhold companies after the investment. For instance, we have a product team that works with the portfolio. Similarly, we have a human resources team that helps with recruitment at the senior levels within the portfolio.
We are also very different in terms of our investment horizon. The thought going into any investment is that we will probably stay invested in that company for the longest. Of course, we actively manage our portfolio. At some point, if we think that this is the best time to realise gains from an investment, we will do that. But at the outset, the strategy is never to flip a company in 3-5 years.
Since Naspers also comes in as a strategic investor, how do you decide when Naspers Ventures' should or should not invest?
In the end, it's all Naspers. All investments come from the same balance sheet. We don't have a separate allocation for Naspers Ventures. Every exit goes back to the same balance sheet. Even our investment committee is common across all our investing arms within Naspers.
The other way to think about it is that we have all these business segments within Naspers and Naspers Ventures is one of them. PayU is another segment for our fintech investments. We also have OLX, which represents the classifieds and e-commerce segment. Each of those segments make their own investments.
Any sector that is outside of a segment that we currently have in our portfolio would come under Naspers Ventures.
Tell us more about your investment thesis.
What works for us is finding platforms. If you look at most of the large and successful companies in the world, they are all platforms. And the reason platforms work is that once the underlying infrastructure is in place, you can add more products and services to the platform and continuously grow your revenue that way. You don't need to reinvent anything. That is one pillar of our investment thesis.
The second pillar is that we invest in areas where the societal need is large. You need to provide a product that's much, much better than the incumbent product.
The third pillar is that technology has to play a really meaningful role in how this product or service is developed. Technology has to substantially change how business is done in that sector or segment. We believe that technology has the power to make products and services scalable overnight.
The new breed of entrepreneurs and companies that we are seeing is very interesting in the sense that they are solving India's problems in an indigenous manner. They are not just copying something from the US or China. Swiggy is a classic example. That is not to say that food delivery is a new business model, but the Indian challenges are very different.
How do emerging technologies such as AI, IoT and blockchain fit into your investment thesis?
Emerging technologies are very important for us. We continue to look at them as standalone sectors and we have a large team in San Francisco that looks at them. But within our existing portfolio, too, the use of AI and machine learning has increased to have a meaningful impact on the way the business operates.
For instance, a lot of the predictions on food orders and preparation time is being done using some of these emerging technologies. Byju's offers adaptive learning in the same way.
This interview is part of our InvestorSpeak series in which leading angel, seed or venture investors share their insights on the startup ecosystem in India.
---