Lightbox's Sandeep Murthy on food-tech's resurgence and ed-tech's pain points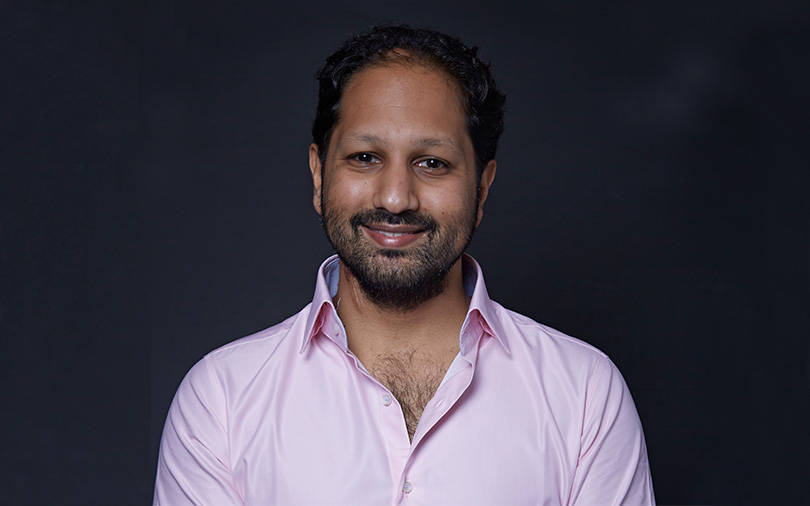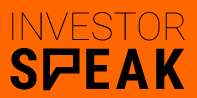 Lightbox likes to keep things simple. Unlike its peers which prefer to spread their bets, the Mumbai-based venture capital firm has only added six companies to its portfolio over the past five years. Its mantra instead is to build winners by engaging closely with its investee companies. And the consumer technology-focussed firm intends to stick with this strategy as it eyes the final close of its third fund of $200 million (Rs 1,448 crore),
After exiting ed-tech startup Embibe in a big-ticket deal last year, Lightbox's portfolio now includes online furniture rental startup Furlenco, online vehicle marketplace Droom, ed-tech firm Flinto and jewellery e-tailer Melorra. Portfolio firm Rebel Foods, an internet kitchen platform that owns and operates a number of brands including Faasos, is reportedly on track to raise a large round in excess of $100 million.
In an interview with TechCircle, Lightbox's founding partner Sandeep Murthy discussed food-tech's revival, the prospects of the fast-moving consumer goods (FMCG) sector, and why the firm will continue to explore investments in the education space despite its hurdles.

Edited excerpts:
Lightbox has been backing startups and consumer internet companies in particular for several years. How would you describe the evolution of the ecosystem?
The ecosystem is maturing. The US and Chinese markets are quite different from India and people are finding opportunities in those differences. Entrepreneurs and investors have started embracing the uniqueness of the country.

For instance, Faasos is well-suited to the Indian market and now other businesses are replicating this model in other geographies.
Competition is not everything. The primary question to address while starting a business is whether the core propositions are able to validate the business model.
Speaking of Faasos, was its pivot from a quick service restaurant (QSR) chain to a cloud kitchen model a natural evolution?

Faasos pivoted from QSR to a cloud kitchen model because the core focus is to make food even as delivery mechanisms keep evolving based on what people prefer ordering. Pivot is the natural evolution in such businesses. With the supply chain already in place, chefs ready and kitchens already set up, all you need to do is try different cuisines.
India is a fragmented market with high infrastructure costs. The food industry is susceptible to failures and delivery costs are very high. Therefore, we think India is the ideal country to run cloud kitchen-like businesses.
While Faasos has adapted to the Indian market, will it be able to survive in other geographies?

Faasos is launching operations in Dubai this month and this would be their first global expansion outside India. They will start with five kitchens to begin with and will add some localised brands.
The brands that they are likely to launch in Dubai can be taken to other geographies as well and for this they will require funds. The company is still in negotiations with some investors to raise anywhere between $50 million and $150 million. They are receiving strategic interest too.
Food-tech has risen from the ashes so to speak over the past year. How did this come about?

It is one of those areas that requires some thinking about how technology is going to actually impact the space.
When you look at the overall landscape of India, we have a fraction of the number of nationwide branded restaurant chains as compared to other countries. From our perspective, we maintain that if a brand can consistently deliver good quality food for consumers, there is a fantastic business to be built. Building and owning a brand has a tremendous value.
The quiet period in food-tech was linked to the fact that a lot of businesses in the space were undergoing a transition and assessing the long-term play. For investors, I think some of those questions got resolved or reconciled and that led to the sector's resurgence.

Of late, there has been plenty of strategic interest from deep-pocketed global investors such as Naspers and SoftBank. Do you see this as a challenge or an opportunity for domestic investors?
There is a saying that it is better to be bought than to be sold. I think the more investors there are the better it is for the ecosystem. Their horizons in terms of time and the perspective of such strategic investors are also completely different.
The good thing is that they are taking time to understand the market. They are investing from their balance sheets and therefore they have more runway to invest in certain businesses.
What is needed though is more growth funding from domestic VCs. The challenge is to find the right capital that is willing to invest in companies as they grow. The gap persists in the middle stages where not much VC money is coming but I think the market is slowly maturing.
Within the consumer internet space, are there any specific segments that have attracted your attention?
I would say healthcare is a very interesting problem and we still haven't found the right solutions. If we find someone who can address the fintech opportunity on the consumer side, we will look to invest in such companies as well.
In the ed-tech space, Lightbox secured an exit from Embibe while you remain invested in Flinto. Are you bullish about the sector?
The traditional models of education, the number of schools, teachers and the prevailing infrastructure cannot support the demand going forward. There is an opportunity to get involved and attempt to solve the problem. But creating the right product to monetise is always going to be a big challenge in this sector. As education is an area that requires lots of solutions, we will continue to look for interesting companies in this sector.
Do you see any emerging trends that may catch the fancy of investors?
I really believe that FMCG is coming of age. That is because the dynamics of distribution are really changing. The ability to build an online-only brand and likewise the ability to innovate on products has attracted attention.
Food, personal care, health and hygiene companies will be looking to build their brands and expand the reach of their products through e-commerce platforms.
I believe we will see the emergence of several consumer brands that are led by products. While these may not be pure-play tech, all businesses today need to have a tech element in their backbone.
Will you explore investments in the B2B space?
The rationale behind the consumer focus is that this is a space that Lightbox understands as a team. We have made a lot of investments in this space and we understand the metrics. The product experience drives purchase decisions much more than internal company politics or bureaucracy, which can play a part in the B2B business.
That said, we have realised over time that the needs of the SME consumer base are pretty interesting. The solutions are also quite compelling.
How do you view the regulatory environment?
The message of Make In India and promoting and cultivating entrepreneurship has not exactly matched the execution.
The larger worry is where we stand globally. For example, global moves on areas on like AI (artificial intelligence) and data in the US and China were enabled by significant government support.
If you see data as the new oil, then we have tonnes of it. However, this is not complemented by an ecosystem that allows us to leverage this advantage and build a great product.
This interview is part of our InvestorSpeak series in which leading angel, seed or venture investors share their insights on the startup ecosystem in India.
---