Zomato selling UAE biz to Delivery Hero for $172 mn, closes funding round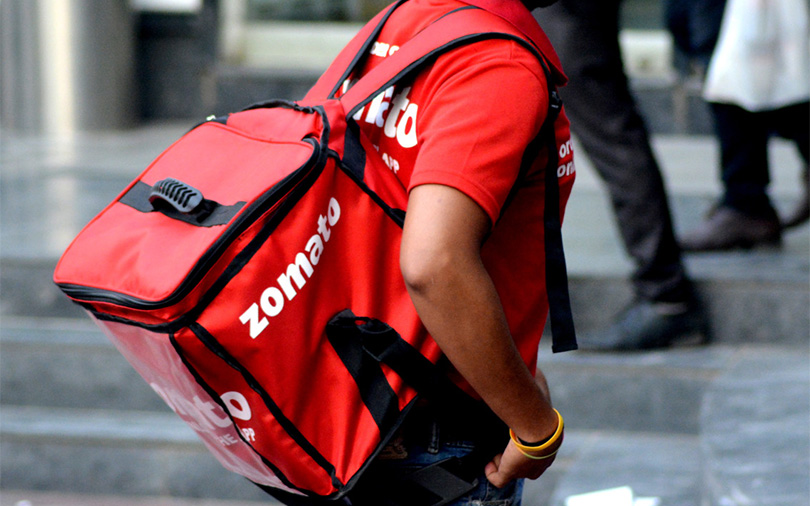 Food-tech unicorn Zomato Media Pvt. Ltd has inked an agreement to sell its UAE business to Delivery Hero while also raising fresh capital from the Berlin-headquartered online food delivery firm to close its latest funding round.
Info Edge (India) Ltd, which is the second-largest shareholder in Zomato, said in a stock-exchange filing that the deal to offload the UAE unit was worth $172 million (Rs 1,220 crore at the current exchange rate). Info Edge added that it will now own 26.38% in Zomato.
Zomato and Delivery Hero will enter services agreements under which the Gurugram-headquartered firm will continue to run the business on its own platform. Zomato's other businesses in the UAE such as Ad Sales and Zomato Gold are not part of the deal.


The deal will be executed through Delivery Hero's fully-owned subsidiary Talabat Middle East Internet Services Company LLC, the German company said in press statement.
"Zomato has built a successful food delivery business in the UAE and India on the back of its restaurant search and discovery app and website," said Niklas Östberg, chief executive of Delivery Hero. "The acquisition will allow us to further improve our service to customers in the UAE."
In addition, Delivery Hero said that it was investing $50 million in Zomato's global business. Zomato's online restaurant discovery and food delivery platform has a presence in 24 countries.

"I am delighted to welcome Delivery Hero as a partner and shareholder and look forward to learning from their global experience to help us strengthen our fast growing India food delivery business," said Zomato's CEO Deepinder Goyal.
Info Edge said that Delivery Hero's infusion in Zomato was part of a second tranche of $105 million, with the rest coming from US-based Glade Brook Capital.
In all, Zomato has raised $315 million in this round. This includes an investment of $210 million (Rs 1,500 crore) from Chinese e-commerce giant Alibaba Group's payment affiliate. That deal was announced last October.

TechCircle had reported last week that Zomato was raising around $62.25 million from a clutch of investors including Delivery Hero and Chinese venture capital firm Shunwei Capital.
Earlier last month, Zomato Media Pvt. Ltd raised Rs 284.42 crore ($39.7 million then) from Glade Brook Capital.
Delivery Hero is backed by South African conglomerate Naspers, which recently led a $1 billion investment in Zomato's main Indian rival Swiggy.

Delivery Hero earlier had a presence in India through Foodpanda, which it sold to ride-hailing company Ola in December 2017.
Zomato, Swiggy and Foodpanda also compete with UberEats, the food-delivery arm of the US-based cab aggregator.
Both Swiggy and Zomato posted net sales in the region of Rs 450 crore in the financial year 2017-18. For Swiggy, this was more than triple the number compared to the previous financial year as it caught up with Zomato.

Zomato's operating revenue grew 40% to Rs 466.36 crore while net loss shrank to Rs 106.3 crore from Rs 390 crore in the year before that, according to the company's filings with the Registrar of Companies.
---