How this serial entrepreneur plans to automate banking transactions for SMEs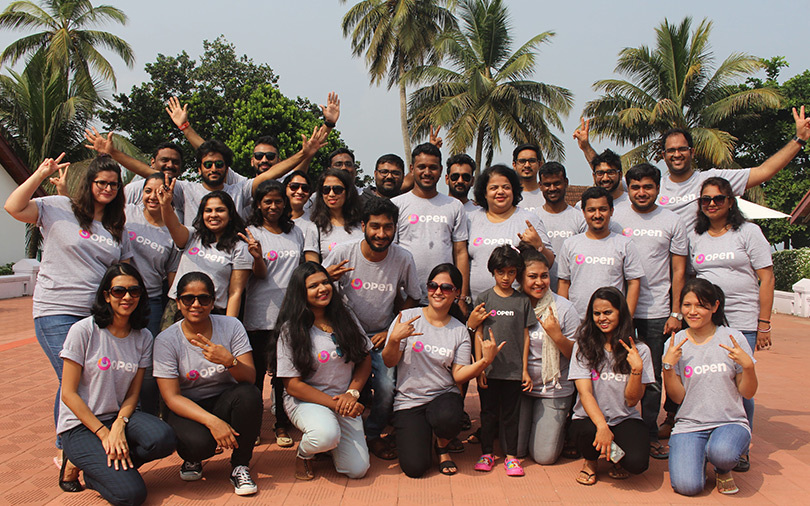 Four-time entrepreneur Anish Achuthan is no stranger to starting-up. The co-founder of neo-banking app Open and former vice-president and business head at PayU credits his previous experiences with doing things differently and learning to function at scale.
"Whether you fail or succeed in your venture, it always adds value. When I started working with Citrus and later PayU, it gave me much-needed perspective on how to hire and manage people at scale," says Achuthan, who set up Open in 2017 with COO Mabel Chacko and Ajeesh Achuthan. Chief financial officer Deena Jacob came onboard as a co-founder in November 2017 from Tapzo.
Achuthan adds that a team of 15 people from his previous venture Zwitch helped him build Open. The payment platform Zwitch was acquired by Citrus Payment Solutions in 2015.

While Citrus and later its acquisition by Naspers-backed PayU gave Achuthan the much-needed space to run a separate suite of products, the team at Open wanted to solve the pain-point for SMEs which struggle with banking operations like payment, accounting, reconciliation and automated operations such as vendor and salary payments.
"I was a part of the SME payment gateway in my previous role and they spend a lot of time managing functions like reconciling payments, which is done manually as invoicing systems don't talk to each other. We wanted to automate banking transactions, which is why we came up with the idea of starting a neobank," says Achuthan.
A neobank is defined as a partner to a bank which provides bank-licensed services with an easy interface for customers. While Europe has seen multiple players like N26, Monzo, Revolut and others emerge over the last few years, Digibank, backed by Singapore-headquartered financial services provider DBS, is one of the early neobanks in India. The function of a neobank is usually backed by a banking partner at the backend owing to regulations.

"We are the first SME-focused neobank in the country focused on serving companies with Rs 3 to 5 crore in revenues, which are underserved in India. We provide them with free customer acquisition and we have seen banks beginning to see value and partner with us," says Achuthan. The company, which recently raised $4.6 million in Series A round from Beenext and 3one4 Capital, is now adding 7,500 SMEs per month. Close to 80% of Open's customers are paid customers who pay a subscription fee of Rs 5,000 or Rs 10,000 for a suite of services.
Among the many things Open automates for small business, employee and vendor payments is one aspect. "Banks typically do not allow bulk transaction for employee salaries in case of small organisations. It is limited by the number of entries at 150, which can be added at a given time. We make this simpler," says Achuthan.
The company has earmarked the next quarter for growth apart from doubling its team strength to 75. "From being in closed beta phase till October 2018 to 30,000 customers now, we have grown quickly. We are also working with NBFCs to bring out lending service for our customers and our target is to reach out to 250,000 customers by next year," says Achuthan.

The company is also eyeing other Asia markets in the coming months apart from raising growth capital.
---