Agri-tech startup AgroStar pockets Series C funding cheque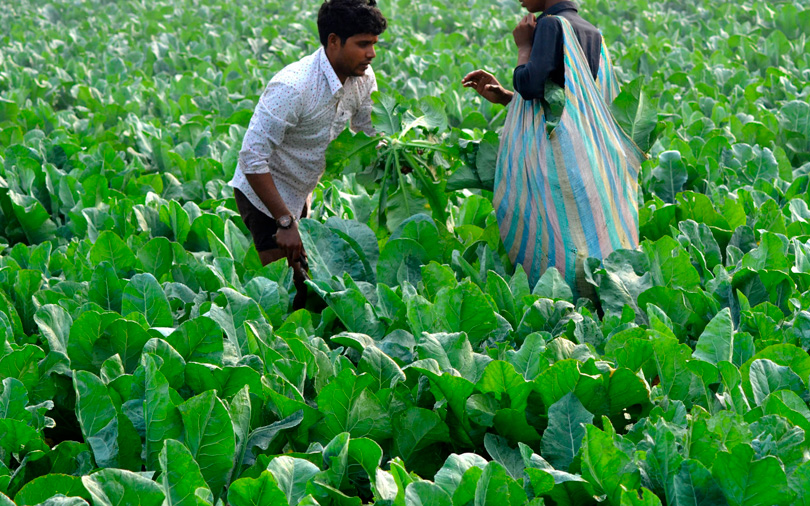 Pune-based ULink AgriTech Pvt. Ltd, which operates direct-to-farmer mobile-based retail platform AgroStar, has raised $27 million (Rs 187 crore) in its Series C funding round led by Bertelsmann India Investments.
The company's existing investors Accel, Chirate Ventures and Aavishkaar Bharat Fund also participated in this round, as per a press statement.
AgroStar plans to use the capital to expand its digital footprint across the country. It also intends to invest in its technology platform and its data science capability. Besides, it plans to strengthen its leadership team by adding seasoned farm processionals.

"Our agriculture input-focused commerce platform and tech-enabled agronomy solutions are addressing key challenges faced by the Indian farmer and making farming more profitable and sustainable for them," said Shardul Sheth, CEO at AgroStar.
The startup was founded in 2013 by brothers Shardul and Sitanshu Sheth, who were earlier manufacturers and distributors of organic fertilisers and plant nutrients. Shardul is an alumnus of Rochester Institute of Technology and earlier worked with BestBuy and PwC. Sitanshu worked with KPMG before starting AgroStar.
The company had raised its Series B round in 2017 led by venture capital firm Accel.

Pankaj Makkar, managing director at Bertelsmann India, said AgroStar is a leading agri-tech platform in the India and that Shardul and Sitanshu bring deep domain knowledge.
Bertelsmann India Investments is the strategic investment arm of one of the world's largest mass media companies, Germany-headquartered Bertelsmann SE & Co. KGaA.
AgroStar aims to capitalise on a rapid increase in smartphone penetration along with increasing data consumption in rural India. The company, which has 150 channel partners, is operational in Gujarat, Maharashtra and Rajasthan. It claims that more than one million farmers are using its platform.

The agri-tech segment has been buzzing with activity of late. In February, Punjab-based agri-analytics startup AgNext Technologies Pvt. Ltd raised funds from early-stage venture capital firm Kalaari Capital. AgNext focuses on horticulture and plantation crops.
In December, Bengaluru-based agri-marketing platform NinjaCart raised Rs 250 crore (around $35 million) in a Series B funding round led by Accel and Switzerland-based agri investor Syngenta Ventures.
In March 2018, AgShift Inc., a California-based startup building an autonomous food inspection system using deep learning, raised $2 million (Rs 13 crore) in seed funding.

---