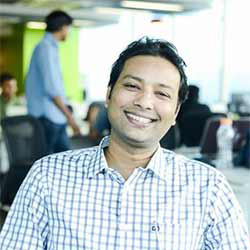 A former WebEngage employee has accused the software-as-a-service (SaaS) startup's co-founder and chief executive Avlesh Singh of sexual harassment.
In an anonymous blog post on Medium, the ex-employee said she was harassed while working as an operations manager at WebEngage between December 2015 and November 2017. She further claimed that the harassment continued even after she left the Mumbai-based company, adding that Singh had threatened her with dire consequences were she to speak out about the alleged harassment.
In a bid to substantiate her claims, the woman has published screenshots of her email and WhatsApp interactions with Singh. She also accused him of being a serial abuser who allegedly harassed another woman employee as well as a WebEngage client.
The woman said she had taken up the matter with WebEngage's board of directors, which includes co-founder Ankit Utreja, but Singh allegedly pressured her to withdraw the complaint.
Singh addressed the allegations on Twitter, where he acknowledged having a relationship with the accuser in the past but said that the board of the company had cleared him after conducting two separate inquiries. He further asserted that portions of the blog post were 'blatant lies' and said the content of the conversations captured in the screenshots were taken out of context.
Terrible accusations have been made against me in this post by an ex-employee. I publicly acknowledged the relationship till it lasted.

The board did 2 enquiries (internal & external) on me before clearing me. This was done despite the person took back her complaint. (1/2) https://t.co/p07mnhUtLK

— Avlesh Singh (@avlesh) March 17, 2019
The post uses images and conversations completely off context to malign me. Some parts of it are blatant lies.

I have not spoken to her in years now and this is a complete shock. I am writing my side of the story today. Please bear with me until you judge me. (2/2)

— Avlesh Singh (@avlesh) March 17, 2019
In a statement, WebEngage said that its board had initiated a formal enquiry by its legal counsel Sharda Balaji and also by an external investigator in 2017.
"The investigation found that the relationship was acknowledged by both parties to have been largely consensual and there was stress between the complainant and the respondent at work after the relationship ended at the behest of the respondent. Further the committee recorded that the complainant said that her statement on sexual harassment was made out of insecurity," read the WebEngage statement.
WebEngage co-founder Utreja told TechCircle that Singh would tell his side of the story soon.
"The board has taken cognizance of further allegations made in the web post and is committed to examining all issues raised by a competent, independent and empowered group," he added.
WebEngage was founded by Singh and Utreja in 2011. It provides a marketing automation software that helps business-to-consumer (B2C) companies drive more revenues from their existing customers and anonymous users. WebEngage's solutions allow online businesses to run promotions and offers on their websites and gather customer insights.
Owned and operated by Webklipper Technologies Pvt. Ltd, the company has raised $2 million so far from a slew of investors including Indian Angel Network, New York-based GTI Capital, Chamath Palihapitiya's Social Capital and Blume Ventures. A handful of angel investors including Rajan Anandan, Ashim Mehra, Heral Harish, Pradeep Gupta, Sunil Kalra and Nitin Singhal had backed the company early on.
Sexual harassment at startups
There have been similar allegations of sexual misconduct against other prominent figures in the startup ecosystem over the past couple of years. Angel investor Mahesh Murthy, media production firm The Viral Fever Media Labs' founder Arunabh Kumar and news website ScoopWhoop's co-founder Suparn Pandey were all named in sexual harassment cases.
In a high-profile case, Flipkart co-founder Binny Bansal stepped down from the post of Flipkart Group CEO and left the company last November following a probe into sexual misconduct on his part.
In the US, Uber co-founder Travis Kalanick had to step down as CEO in 2017 owing partly to allegations of sexual harassment against the ride-hailing firm. In July, well-known Silicon Valley investor Dave McClure was demoted within the firm he co-founded, 500 Startups, following revelations that he mistreated women.
---