New digitising sectors to contribute significantly to India's GDP by 2025: McKinsey report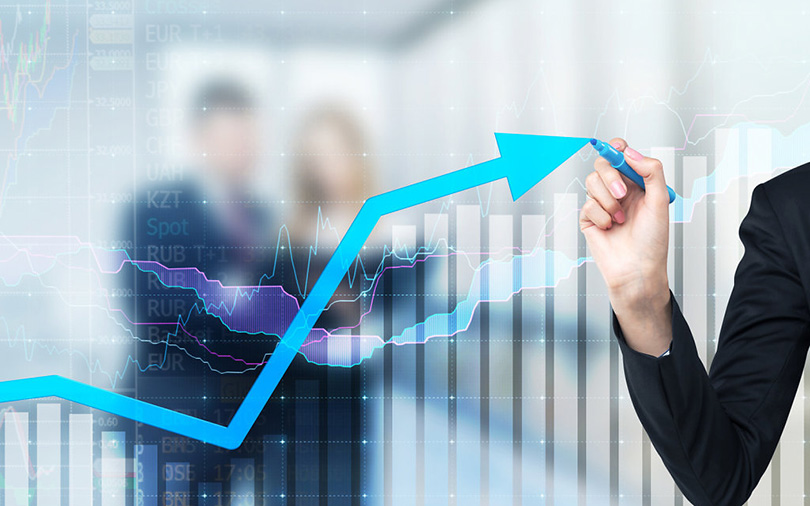 While core digital sectors such as IT-BPM, digital communications and electronics manufacturing are expected to double their contribution to the country's gross domestic product by 2025, newly digitising sectors will quickly catch up, a report by the McKinsey Global Institute has found.
The new sectors, which include financial services, agriculture, healthcare, logistics, and manufacturing, have the potential to create economic value of about $300 billion by 2025, the report called 'Digital India: Technology to transform a connected nation' stated.
India's core digital sectors may account for $355 billion and $435 billion, or 8-10% of India's GDP by 2025, said the report.

The survey, which analysed about 600 companies over digital readiness, also found surprisingly uneven patterns of digital adoption among businesses irrespective of sector or company size.
"Sectors alone do not predict how much a company has digitised," said Anu Madgavkar, partner at McKinsey Global Institute who headed the research. "MGI's India Firm Digitisation Index shows that there are leaders and laggards on digital adoption across all sectors, from IT and media to healthcare, energy, and manufacturing. Company size does not correlate to digital readiness: small companies are leapfrogging in areas such as digital payments and digital marketing," she added.
The report also found the digital economy will create up to 60-65 million jobs across various sectors by 2025. However, it added that digitisation may also eliminate or automate close to 40-45 million jobs, calling for large scale retraining and redeployment.

"The changes brought by digital adoption will disrupt India's labor force. While technology will supplant workers in some areas, it will augment them in other areas and many jobs will change as machines complement humans in the workplace," said Madgavkar.
Alok Kshirsagar, senior partner, McKinsey & Company, re-emphasised on the clear split between the leading adopters and docile followers, saying "Leading companies are already achieving a 30% increase in productivity by deploying digital technology to drive sales, operations productivity and new business models. There is a 2-3x gap between leaders and laggards in each sector based on each company's leadership and execution intensity."
As jobs will be disrupted by digitisation, workers will need to be retrained in areas such as data analytics, artificial intelligence and blockchain as well as in functional digital skills necessary to operate in organised digitally-enabled value chains, such as in e-commerce, ride-hailing, telemedicine, or IoT-enabled plants and warehouses, the report stated.

"This will require deep partnerships across companies as well as in the public and private sector," added Kshirsagar.
To tackle digitisation, executives will have to invest in building capabilities, including partnering with universities and outsourcing or acquiring talent to deliver digital projects. Governments will need to invest in digital infrastructure and public data that organisations can leverage and put in place strong privacy and security safeguards.
To capture the gains of the digital economy, startups too will have to be provided opportunities to create and scale their businesses as well as provide investors a chance to exit their investments, the report pointed out.

---