Number of B2B startups in India more than tripled in five years: NetApp-Zinnov study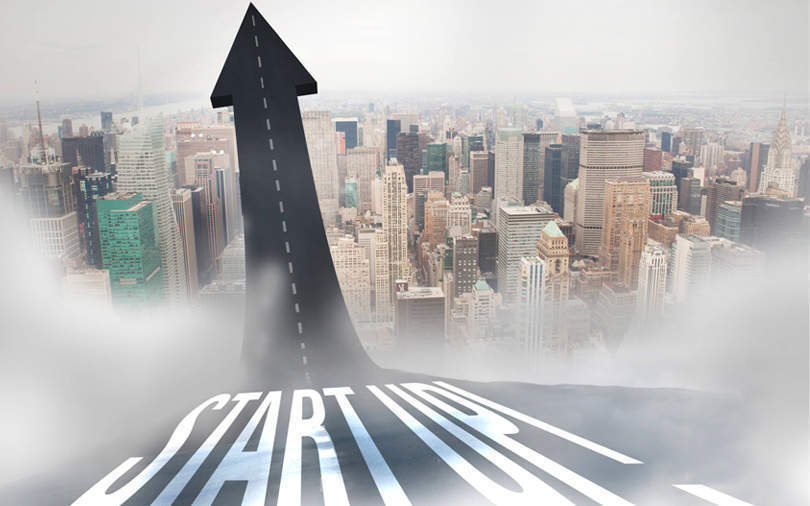 The number of business-to-business (B2B) technology startups in India has more than tripled to 3,200 from 900 in 2014, according a study by US-based data storage company Netapp and management consulting firm Zinnov.
The amount of investment in B2B startups jumped 364% from 2014 to $3.7 billion in 2018, according to the study titled 'B2B Tech Startup Ecosystem and Role of Corporate Accelerators in India'.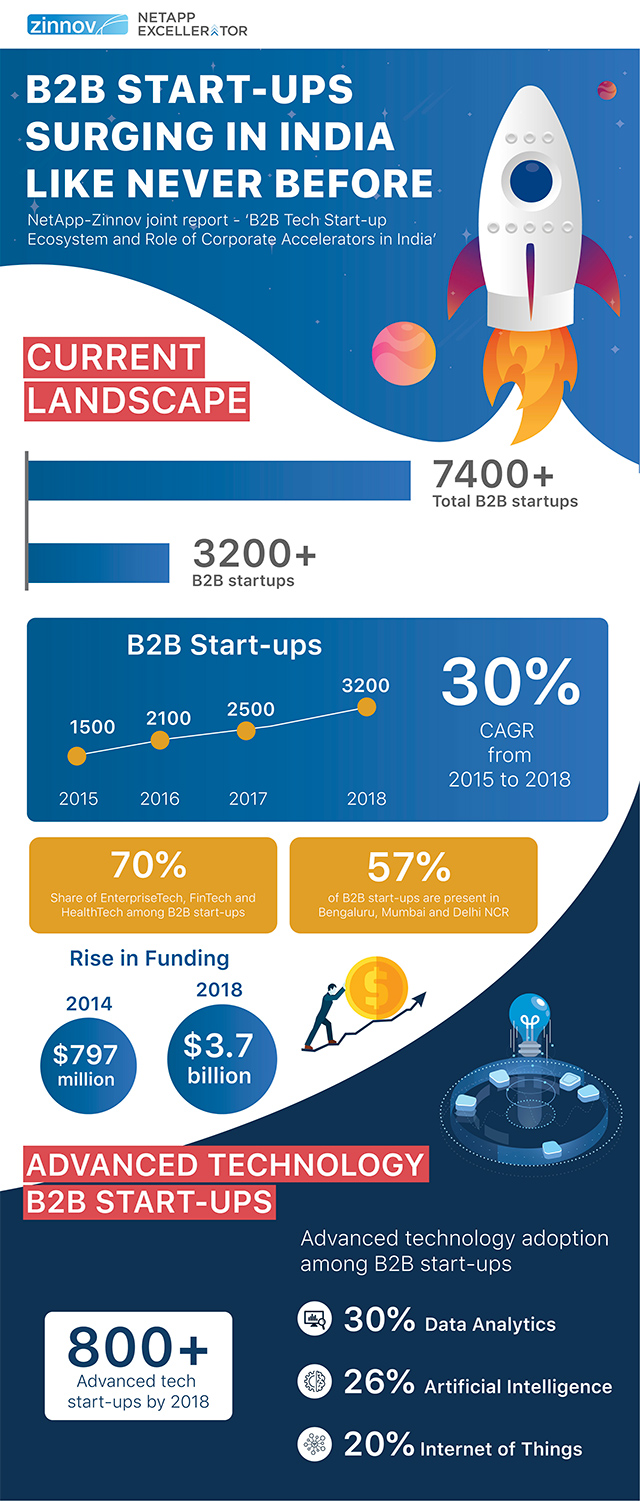 The study, which was released on Tuesday, attributed the increase to the growing need for digital transformation of enterprises, financial institutions, hospitals, government, and small and medium enterprises (SMEs).
The study provides data-driven insights into the upsurge in both funding as well as the corporate accelerator programmes in India over the last five years.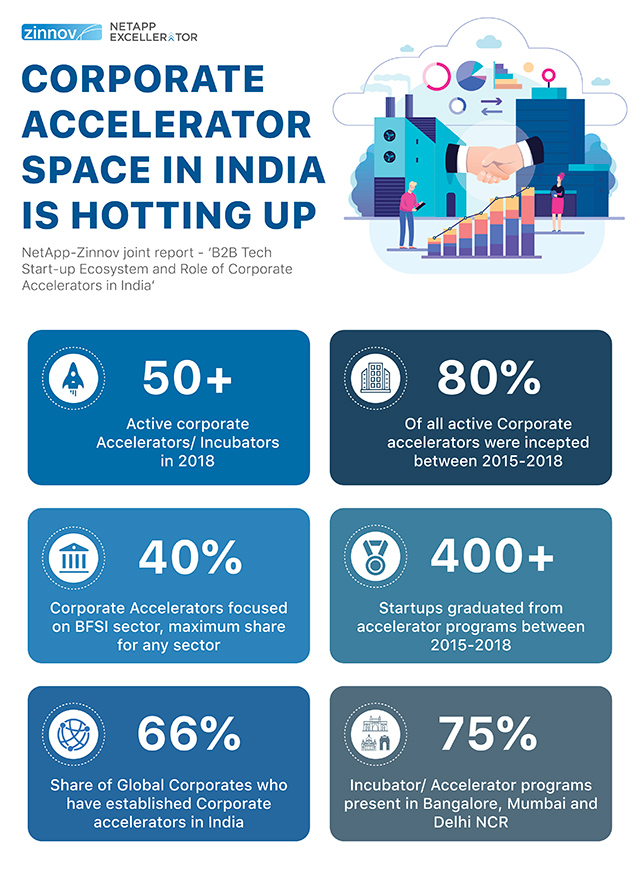 The report said startups in the enterprise technology segment account for 41% of the total, fintech 19% and health-tech 9%. Other segments include software-as-a-service (SaaS), customer relationship management (CRM), digital lending, expense management, internet of things and artificial intelligence-enabled predictive platforms.
"It is encouraging to see the entrepreneurship explosion across the startup universe. At NetApp Excellerator, we've facilitated numerous go-to-market opportunities, helped startups secure several million dollars in funding and have formed seven global strategic alliances in the two years of our operation. This shows the credibility that the accelerator programs can add to such startups," said Ajeya Motaganahalli, senior director and leader, NetApp Excellerator.
In September last year, Motagnahalli spoke with Techcircle about the opportunity for B2B startups in India.

NetApp started its accelerator programme in 2017 to support B2B startups in deep-tech segment. The programme aims to leverage NetApp's expertise in the field of data, cloud and hybrid cloud to educate startups working with data driven technologies.
---