I don't invest in companies but founders: Innov8 co-founder Ritesh Malik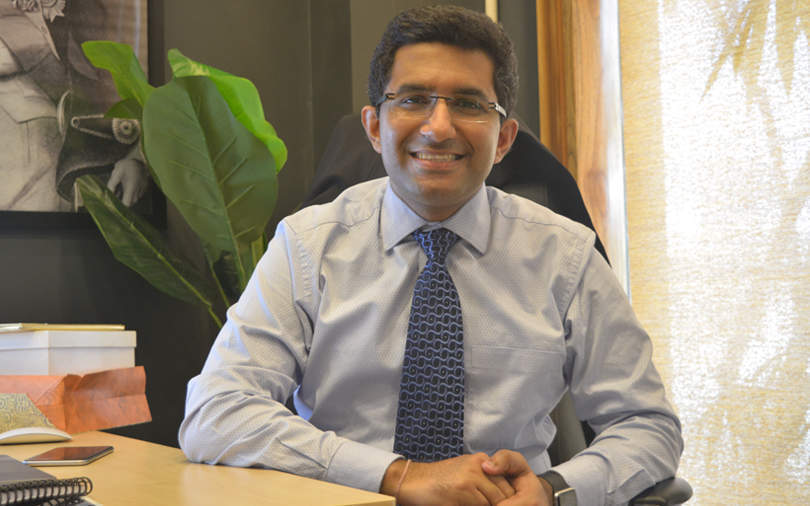 Ritesh Malik's decision to ditch a career in medicine for entrepreneurship and angel investing has led him to build a couple of startups and back several more. In March this year, Innov8, the Gurugram-based coworking startup he co-founded about five years ago, was acquired by SoftBank-backed hospitality chain OYO.
His angel bets include campsite aggregator Deyor Camps, online water pump seller PumpKart, entrance exam preparation startup Harvin Academy, and viral content platform WittyFeed. He also runs Guerilla Ventures, an angel fund that primarily invests his family money, which has backed more than 40 startups so far.
In an interview with TechCircle, Malik, who is currently also busy scaling up the coworking business under the OYO banner, speaks about what he looks for in a startup. Edited excerpts:

How many investments have you made so far this year? Tell us a bit about your investment approach.
I've made seven investments this year. In terms of approach, I'm very founder-focused. He needs to be mad about the problem he's solving. The problem should be large enough and worth solving for creating an impact on the human race.
What kind of businesses typically get your attention?

The startup should be in an industry of the future or efficiency creation in an existing unorganised sector. It should be technology-first, whether core technology or not but definitely technology-first. For example, in Innov8, though we're a coworking, plain-vanilla real-estate startup, but we're technology-first, run on an app -- user spends significant time on our app to access Innov8 services. Also, the problem that's being solved needs to be humongous. Founders should excel at product, distribution and financial prudence.
As an investor, what are the most important qualities that you look for in a startup?
I don't invest in companies but founders. I truly believe what can change the Indian startup ecosystem is founders investing in founders. The moment we hit the right chord here, we'll grow as a technology hub. Money coming from founders, even a small amount, is very valuable -- it's knowledge capital.

There are three things that I look for in a startup. One, founder ethics and background. Not education but generally the way he talks about the problem he's solving. Two, product and distribution supremacy. Three, financial unit economics.
How involved are you with the portfolio?
I meet founders whenever they need any help. I don't intervene in the way founders work and usually prefer giving my power of attorney to the founder. We have a very limited number of founder-friendly investors in our country.

Do you think technology startups are overvalued?
Yes. Very much.
What are your views on the overall early-stage startup funding environment in our country?

It's very nascent. I truly believe this will be on fire if founders invest in founders. This was the primary reason for Silicon Valley to bloom. Traditional family offices should know that startup investments are not mutual fund investments and have significant risk. I have seen cases where the founders are harassed because the investors couldn't digest that a startup could fail. A lot of education needs to go into this class of investing. I think platforms like LetsVenture and AngelList are doing a phenomenal job on that front. I think the next five years would be an amazing time to invest in startups as we can see a lot of exits happening now in India.
How many exits have you scored so far from your portfolio?
Have got a lot of offers, but haven't made any exits so far. This is the advantage of investing your own capital. Normally, venture capital funds have a cycle of five years. I prefer sticking around with founders for a decade. It's not the exit but being the part of the journey that excites me personally and since it's my own capital, there is no external pressure to create liquidity. Having said that, I am close to making two exits in the next quarter.

---