Tata Communications' survey of 2,000 respondents across 12 Indian cities revealed that only 14.5% (or 290) of the participants believed the Internet of Things (IoT) could provide enhanced benefits.
"If we are to deliver the benefits IoT promises – from more equitable sharing of healthcare services to super-productive farms, there is an inherent need to educate the population on everything IoT consists of and what they can expect in the future," said the study.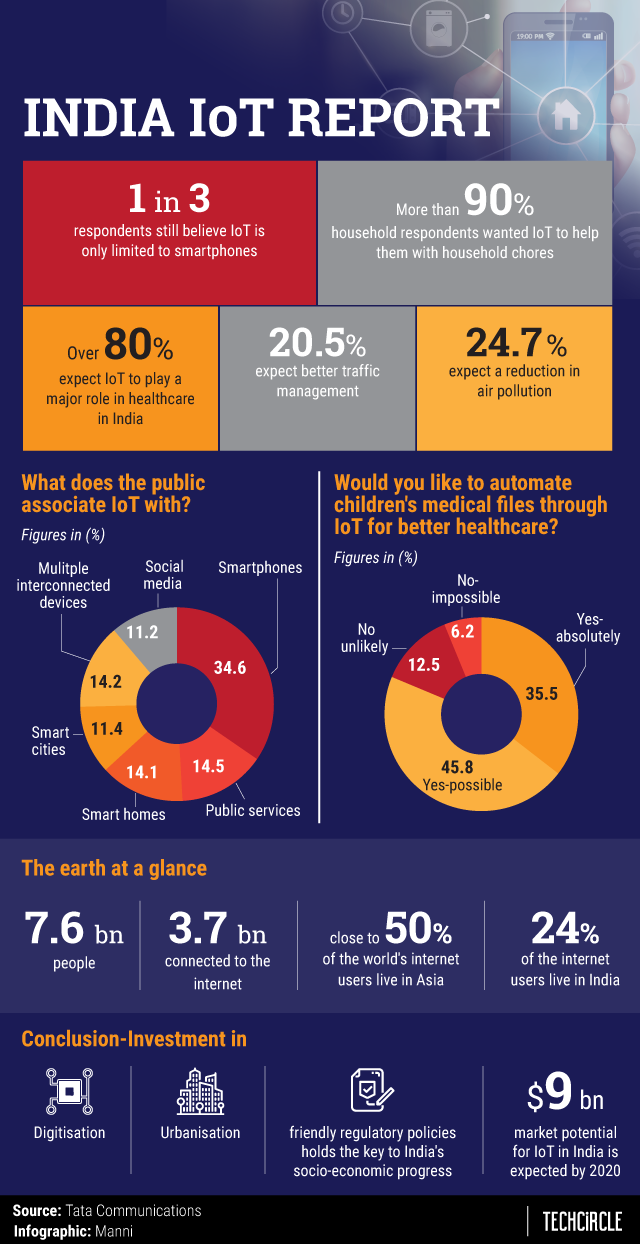 India is one of the key countries poised for large-scale implementation of IoT projects -- not only to be able to set new standards but also as a key geography to anticipate the emergence of a new humanism embracing people and devices, the study stated.
The report believes that IoT can lead to the development of a 'Civic Operating System (OS)'.
IoT forms the basis of the data-driven world today. For realising the full potential that artificial learning and other technologies offer, it is necessary to develop IoT to capture the right data to garner efficient actionable insights.
India already has more than 100 smart city initiatives, where cities will be equipped with modern communication capabilities and ubiquitous connectivity for seamless communication.
The Organisation for Economic Co-operation and Development (OECD) compares IoT's significance to the introduction of household electricity in powerless areas. The organisation also believes that IoT will extend beyond technology and commerce to redefine social, cultural and professional relationships.
---