Exclusive: Matrix Partners-backed health-tech startup DocTalk winds up operations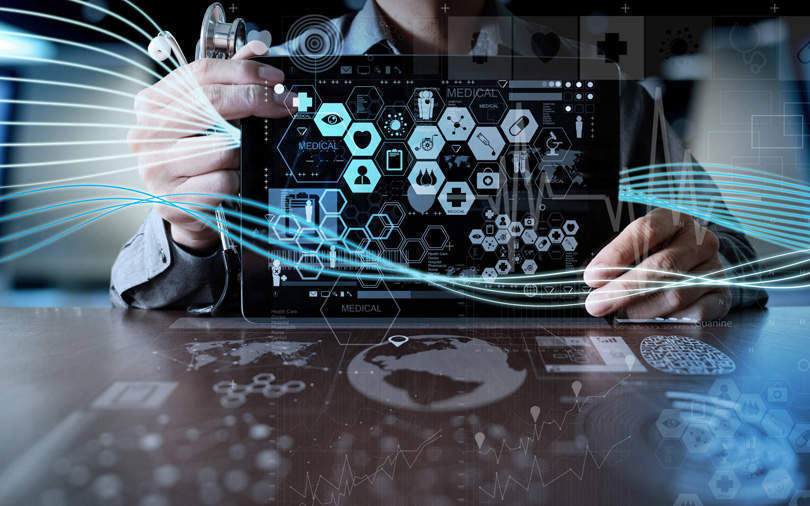 DocTalk, the doctor-patient engagement platform backed by Matrix Partners and Y Combinator, has shuttered operations after an unsuccessful business model pivot, multiple people privy to the development told TechCircle on the condition of anonymity.
"The planned transition into the electronic medical record solution (EMR) business from the existing business model didn't yield the acceleration that it needed," said one of the people cited above. "Subsequently, the company has shuttered the entire health-tech concept and laid off a majority of its employees," said another person.
The Mumbai-based startup embarked on the pivot late last year. As part of the pivot, DocTalk's co-founder Akshat Goenka had stepped down as CEO and nearly 100 people were laid off in November last year, a Mint report said at the time. The EMR business was spun out under a separate brand, dubbed Pulse India, which was overseen by the other two co-founders, Krishna Chaitanya Aluru and Vamsee Chamakura.

Email queries to Aluru and Chamakura did not get responses till the time of publishing this report.
The founders are now working on a reputation management solution, one of the people cited earlier said. Another person said the founders have returned the remaining capital to investors.
Founded by Goenka, Chamakura and Aluru in 2016, DocTalk offered a mobile app that helped patients connect with doctors. After their first in-person visit, users could connect to the platform to chat with their doctors, obtain prescriptions and share new reports with their physicians. Patients paid a subscription fee to communicate with their doctor over DocTalk, which retained a part of that and paid the rest to the doctor. Doctors were also charged an initiation fee.

Goenka, an alumnus of the University of Pennsylvania, had earlier worked at financial services firm JPMorgan. Chamakura is a computer science engineer from International Institute of Information Technology and had earlier worked with startups such as Wyrme and Flowapp.io as a developer. Aluru is a computer science graduate from Brown University and comes from a family of doctors.
In November 2017, DocTalk had raised $5 million (Rs 32.43 crore then) in a funding round from Matrix Partners India, Khosla Ventures and others. US-based investors Venture Highway, Liquid 2 Ventures, Altair Capital and Vy Capital, besides a few undisclosed angel investors, also participated in the round.
DocTalk participated in Silicon Valley-based startup accelerator Y Combinator's fellowship programme in the 2017 winter batch.

Recent deals in the online healthcare services segment
Digital healthcare continues to attract investor attention within the overall consumer internet sector. A host of startups have sprung up in the larger health-tech space offering a slew of services including doctor appointment, audio and video consultation, diagnostic tests, medicine delivery, and chronic disease management.
May 2019: Docttocare, an online platform for accessing healthcare services, raised $600,000 (around Rs 4 crore) in its seed round of funding from Krishnakumar Devnally, director at enterprise technology firm mPower solutions.

May 2019: Doctor consultation platform DocsApp raised Rs 12 crore as debt capital from InnoVen Capital.
May 2019: Omnichannel health products store HealthKart raised $25 million (Rs 175 crore) in a fresh round of funding from Belgium-based investment group Sofina SA.
April 2019: Bengaluru-based Mfine, an online platform that allows users to connect with doctors, raised $17.2 million (around Rs 120 crore then) in a Series B round.

March 2019: Delhi-based diabetes management platform BeatO raised Rs 11.75 crore as part of its pre-Series A funding.
March 2019: Parenting-pregnancy social network app Healofy raised $10 million in a Series A funding round led by Alibaba-backed parenting network and e-commerce portal Babytree.
February 2019: Breast cancer screening startup Niramai Health Analytix Pvt. Ltd raised $6 million in a Series A round of funding led by Tokyo-headquartered management consulting firm Dream Incubator.

---