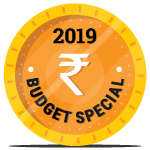 Presenting her first budget today, Finance Minister Nirmala Sitharaman offered a tax incentive of Rs 1.5 lakh on the interest paid on loans taken to purchase electric vehicles (EVs), making them more affordable.
The finance minister also announced that the government has moved the goods and services tax (GST) council to lower the rate on EVs from 12% to 5%.
"We appreciate the move to making EVs more accessible to the consumer by reducing the GST cost," said Varun Mittal, CEO and co-founder of Emflux Motors, an EV manufacturer.
"For instance, Emflux One standard version costs Rs 6 lakh. Including the previous GST of 12%, it costs us Rs 72,000 more but with 5% GST, it will come down to Rs 30,000, which makes a clear difference of Rs 42,000. This will motivate Indian startups like us to work more towards R&D in the hardware sector for EVs."
Another move that aims to increase the cess by Re 1 on petrol and diesel is expected to create a positive impact for Indian consumers to move towards EV purchases.
"The government's move to lower GST and offer tax reduction addresses the concern of the upfront cost of purchasing electric vehicles,"said Tarun Mehta, CEO & co-founder, Ather Energy, an electric scooter manufacturing startup.
"It now becomes imperative that OEMs chalk out plans that allows the industry to scale up and meet the demand for compelling products."
The finance minister also spoke about the government's approval of Rs 10,000 crore for the second part of the fast adoption and manufacturing of electric vehicles (FAME) scheme on April 1, 2019 for facilitating faster adoptions through charging infrastructures and other appropriate incentives.
FAME II focuses on supporting the electrification of public and shared transportation. Other proposals scheme include 7,000 e-buses, 500,000 e-three-wheelers, 55,000 e-four-wheeler passenger cars and one million e-two-wheelers through subsidies.
"This is a 'startup positive' and 'pro-mobility' budget with greater emphasis on job creation, cleaner transportation, holistic connectivity, and funding towards R&D," said Vivekanada HR, CEO and co-founder, Bounce, a scooter-sharing platform.
"The government's continued focus on EV adoption through FAME II, provisions for charging infrastructure, reduction of GST and IT deduction will be a game changer. This budget is a boost for mobility players like Bounce to make stronger and faster inroads into EVs. Additionally, the funding for R&D will help propel the country's technology ecosystem and pave the way for innovation-led growth."
The finance minister also promised to reduce custom duties on components for EV products. "Lower customs duties will be beneficial if they are reduced for major components like Li-ion cells and electronic components. To develop the electronic hardware market in India, we should focus on developing in-house technology rather than importing parts from outside and assembling it into vehicles," Mittal said.
---