Series A investments offer a unique opportunity: Anil Joshi, Unicorn India Ventures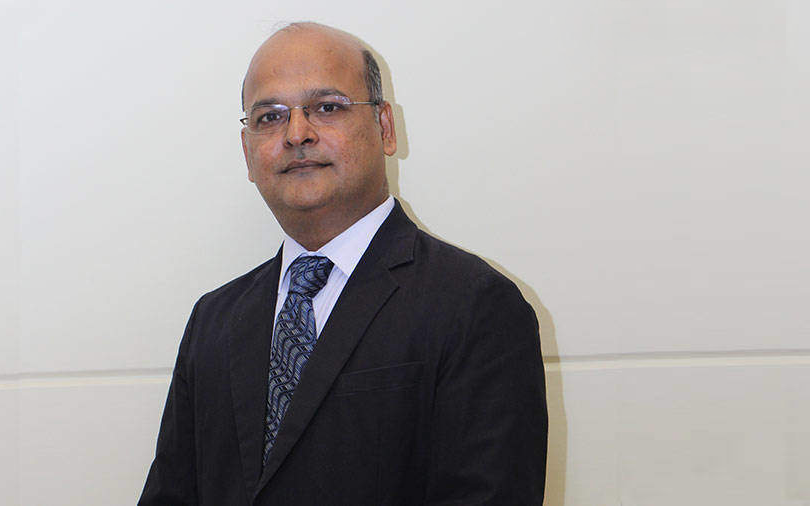 Mumbai-based early stage technology investor Unicorn India Ventures is on the road to raise its second India-specific venture capital fund. The firm has set Rs 400 crore (about $58 million) as the target corpus for the proposed fund and expects to have commitments worth Rs 150 crore in the bag by the end of this year.
Founded in 2015 by former Mumbai Angels president Anil Joshi and serial entrepreneur and angel investor Bhaskar Majumdar, Unicorn's Rs 100 crore first India-specific fund, raised in 2015, has backed 18 startups across areas such as healthtech, fintech and robotics. Some of the key bets from its portfolio include VLCC VanityCube, Sequretek, Pharmarack, GrabonRent, Genrobotic, SmartCoin and Open.
In an interview with TechCircle, Joshi spoke about how the second fund's investment strategy will be different, outliers from its Fund I portfolio of investments and how being venture capitalist is different from being an angel investor.

Edited excerpts:
Is Rs 400 crore the hard cap for the fund? Why did you decide on that corpus size?
Yes, it's the hard cap. We built a portfolio of 18 companies in Fund I with a Rs 100 crore crore. In Fund II, we would like to build a portfolio of 22-24 companies. We would be making a mix of pre-Series A, seed and Series A investments. Therefore, Rs 400 crore is the right size to have for this fund. Having said that, even Rs 400 crore is pretty high. But, the way that we've built our model, Series A may lead to follow-on investments at the Series B stage and pre-Series A may follow-on to Series A and B stage investments. Considering the success and failure rate, we would need that kind of capital.

How different is the strategy for deploying Fund II going to be from Fund I?
To begin with, we would be doing Series A stage investments which was not the case with the first fund. In the first fund, we primarily invested at the seed and pre-Series A staged. This fund will have some flavor of seed stage investments but we will mostly make pre-Series A and Series A investments. And, as mentioned earlier, we would also have an appetite for bigger follow-on rounds in existing portfolio companies. What we missed in the first fund was that we were not in a position to back our winners because we had a smaller corpus at our disposal.
What's interesting about investing at the Series A stage?

It's a very unique opportunity. I think while there is good availability of seed capital in the market, Series A capital is still lacking. A lot of pre-Series A is happening but from there startups have to go directly to the Series B stage. If you look at seed stage funding, at least 300-400 companies get funded on an average. At least half of them should lead to Series A. But, that's not happening. We believe there is an opportunity to explore and identify winners in that category.
What kind of cheque sizes will you be writing?
The Rs 1-2 crore cheque we used to write earlier will now be Rs 3-5 crore. Since we are talking about Series A, that may be around Rs 10 crore.

Is the limited partner mix in this fund also going to significantly different?
We expect half of the fund to come from institutional investors. We already have decent visibility in terms of achieving that target. The balance would be split between family offices and individuals. We will first raise commitments from domestic investors and then go overseas. I expect at least 25% of the Rs 400 crore to come from overseas limited partners. Our first fund was raised entirely from domestic limited partners, so that's a big departure with this fund.
How much of the fund commitments have you already tied up?

We have got commitments worth Rs 50 crore. We want to do our first close at between Rs 100-150 crore, which we anticipate will happen by the end of this year.
What's the report card on the portfolio from Fund I?
We are in the fourth year of the fund and by this time 25-30% of our companies should have failed. In some of the companies, we invested during the prototype and concept stage. Genrobotics, which designs and develops robotic solutions to address social issues, is one example.

If you look at the nature of investments that we have made, by statistics, 30% should have failed. But fortunately, other than one, all companies are at different stages of growth. Limited partners are finding us attractive from the perspective of their confidence in the portfolio.
Tell us about some of the outliers from the portfolio.
Open is one. We had a review towards the end of March and at that time Open was supporting 40,000 SMEs on their platform. Now the company is supporting 1,00,000 SMEs. That kind of growth has come from the fact that they have identified the real pain-point for customers and customers are willing to look at this kind of solution. RBI regulations don't allow much flexibility but digital banking and neo banking offers that flexibility. We were lucky to spot and invest in Open at a stage when they were in the formative stage. It was one of the quickest deals we've done. Beyond Open, we are looking at SmartCoin. There are many companies in the lending space but if you look at micro lending, the kind of traction they have shown just by sheer technology, nobody is close to them. Doing around 30,000 loans amounting to around Rs 30-40 crores a month with a repeat ratio of 90% and plus is something commendable.
Too early to talk about exits?
We just drew down the last tranche of commitments for Fund I from our limited partners, so honestly, we are not under pressure to return any capital yet. However, we believe that keeping limited partners interested is always helpful. We actually do expect to deliver an exit sometime in the middle of 2020. And if that happens, then potentially we will be able to return Fund I to our limited partners.
What sectors are you bullish on? Any sectors you wouldn't touch?
We wouldn't touch ecommerce. Not because we don't like it but a fund of our size can't write cheques for ecommerce companies. We are bullish about education but have not been able to find edtech business models that we really like. We'll be looking at fintech, agritech, deep technology… overall, not so different from the sector focus in Fund I.
You were an angel investor for a long time before entering the venture capital business. What's been the toughest lesson you've learnt in making this transition?
As an angel investor when I wrote cheques, I was not answerable to anyone. I followed my whims and fancies. Some worked out and some didn't but there was nobody to question my investment decisions. But when it comes to investors money, the decision-making process is very different. One needs to have a different lens when deploying someone else's capital. That's been a big learning curve.
---