SoftBank's Son launches $108 bn Vision Fund 2 to drive AI revolution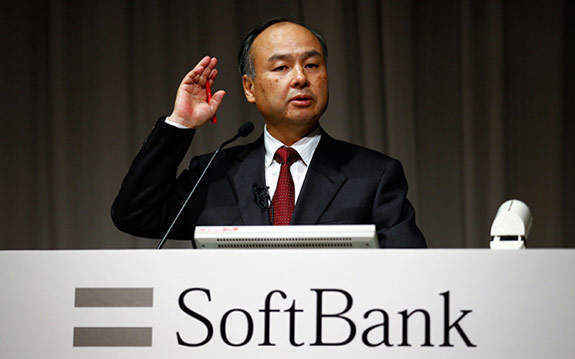 Japanese conglomerate SoftBank Group has launched a $108 billion (Rs 7.4 lakh crore at the current exchange rate) Vision Fund 2, a sequel to its Vision Fund, as it looks to continue aggressive investments in market-leading, tech-enabled growth companies.
The Vision Fund 2, which includes investors like Apple, Microsoft, Foxconn and Standard Chartered Bank, will drive the artificial intelligence (AI) revolution.
Japanese financial institutions, including Mizuho Bank, Sumitomo Mitsui Banking Corporation, MUFG Bank, Dai Ichi Life Insurance and Sumitomo Mitsui Trust Bank, have agreed to join the fund, SoftBank said in a statement.

National Investment Corporation of National Bank of Kazakhstan and an undisclosed Taiwanese investor have also committed to joining the fund as limited partners, the statement added.
The sovereign funds of Saudi and Abu Dhabi, the largest investors in the first fund, are absent from the list of limited partners.
SoftBank Group has increased its own investment in the fund this time to $38 billion compared to $28 billion in the first fund.

Softbank is in discussions with additional participants, and the anticipated capital contribution to the fund is expected to increase, the statement said.
In its recently-held annual general meeting (AGM), SoftBank founder and chief executive Masayoshi Son had said Japan was lagging in the race to develop AI. "Until recently, Japan was at the technological leading edge. In the most important current technology revolution – artificial intelligence – Japan has become a developing country," Son said at the annual event for suppliers and customers.
He also announced that the Vision Fund will ramp up its employee count to 1,000 from 400.

Rajeev Misra, who heads the Vision Fund, said at the AGM that he expects the number of investments to grow to 100-150 companies from around 80 at present.
Launched in May 2017, the first $97 billion Vision Fund made several big-ticket bets including budget hotel aggregator OYO, online grocery startup Grofers, fintech startup Paytm and online insurance selling platform PolicyBazaar in India, ride-hailing giants Uber, Didi Chuxing and Grab, co-working space provider WeWork, workplace messaging firm Slack Technologies and semiconductor firm Nvidia.
SoftBank disclosed last month it made 62% returns after making 71 investments of $64.2 billion from the initial Vision Fund.

The investor had cashed out of its biggest India bet when the US-based retailer Walmart acquired India's largest ecommerce firm Flipkart. Son had said earlier its $2.5 billion investment in Flipkart had grown to $4 billion.
SoftBank has invested in 24 of 377 unicorns globally, according to a TechCrunch report, citing research firm CB Insights.
The presence of tech behemoths in Vision Fund 2 signals an increasing trend in the technology business spectrum where technology companies are either increasing stakes in incubators and accelerators or capturing interesting startups early via direct or indirect venture capital investing.

---