Nvidia's AI-driven supercomputer now available in VJTI, Mumbai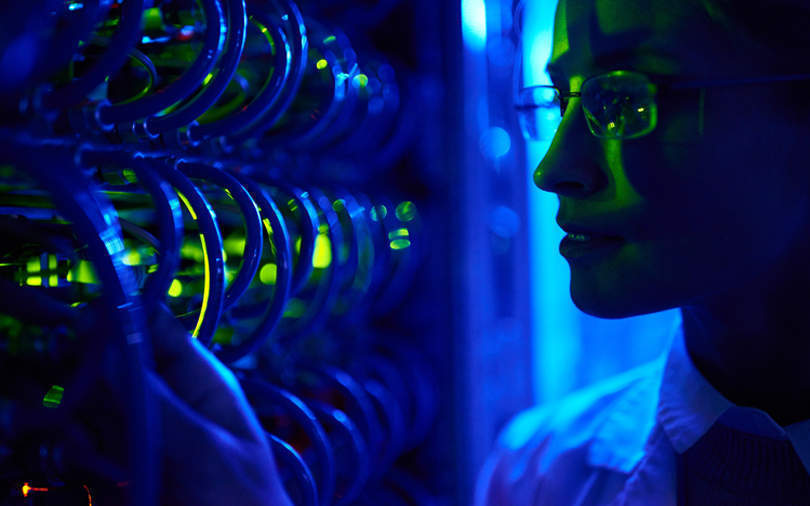 Mumbai-based engineering college Veermata Jijabai Technology Institute (VJTI) announced on Monday that its technology business incubator (TBI) will house Nvidia's artificial intelligence (AI)-enabled DGX system. The AI and analytics data-centre system will help both researchers and startups.
Built on Nvidia's Volta graphics processing unit (GPU) platform, the data centre brings deep learning capabilities to VJTI.
The extended technology support, now functional at the TBI, can be utilised by startups, government units and research organisations.

In 2017, VJTI was granted a sanction under the National Initiative for Developing and Harnessing Innovations (Nidhi) programme from the department of science and technology.
The grant was meant for the establishment of the TBI, which now houses the Nvidia deep-learning systems. The TBI is meant to foster innovation in clean-tech, energy, internet of things (IoT), cloud computing and cybersecurity within the startup ecosystem.
"This facility shall help start-ups working in the area of AI and deep learning to validate their algorithms and come-up with innovative solutions," Faruk Kazi, project coordinator of VJTI-TBI, said. "VJTI-TBI is a domain-specific incubator where startups are provided with access to cutting-edge thrust-area laboratory facilities for product development and rapid prototyping. Together with Nvidia, we wish to create enabling infrastructure and emerge as research hub for AI & deep learning."

Other technology giants are also working on similar projects.
In late July, Hewlett-Packard Enterprise (HPE) announced its plans to launch an IoT-enabled skilling hub at a campus belonging to Bengaluru-based education trust Agastya International Foundation. Experts in the IoT space from HPE will be dispatched to assist students enrolled at the planned centre of excellence.
In June, information technology firm Tech Mahindra collaborated with IIT-Kanpur to undertake joint research in cybersecurity and develop automated resilience mechanism in the space to circumvent cyber-attacks.

In 2018, Microsoft's cloud division Azure announced that it had partnered with Nvidia to power data analytics processes by harnessing the latter's AI and machine learning capabilities.
---