Co-working spaces playing a key role in shaping India's startup ecosystem: Varun Chawla, 91springboard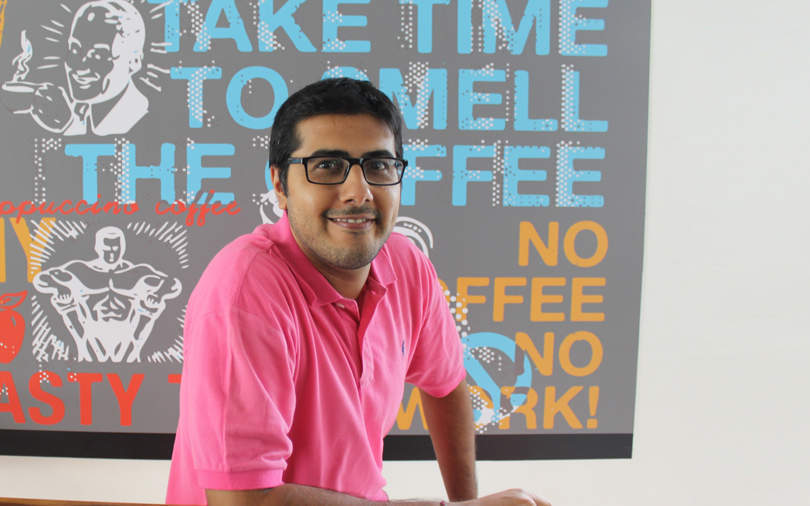 Co-working solutions provider 91springboard set up its first dedicated co-working space in Gurugram about seven years ago. Since then it has grown to 27 hubs spread across cities such as Bengaluru, Mumbai, New Delhi, Navi Mumbai, Hyderabad, Noida and Goa.
Today, the 91springboard community consists of nearly 9,000 members and over 3,000 teams ranging from technology startups and entrepreneurs, small and medium enterprises, freelance professionals and international digital nomads.
In terms of funding, it raised $10.2 million in December 2018 from Japanese IT services company FreakOut Holdings and Shinsei Corporate Investment, a subsidiary of Japan-based Shinsei Bank, taking the capital raised till date to $35 million.

In an interview with TechCircle, co-founder Varun Chawla spoke about the recent initiatives, expansion plans, investment plans and growth trajectory. Edited excerpts:
How are co-working spaces impacting the startup ecosystem?
I believe co-working spaces are playing a key role in shaping the startup ecosystem in India. For startups, the ability to focus on building their business rather than worrying about setting up an office is paramount. We offer them the ease of doing so. This is made possible by taking away the hassles of setup and maintenance.

The solutions offered by co-working spaces also typically end up being more cost-effective for startups, for whom every penny counts. On average, our members end up saving 25-30% as compared to renting out their own space. No monthly contracts, no large deposits, no capex and complete flexibility in scaling their space usage up or down gives startups the ability to spend their money on building their businesses rather than locking it in avoidable places.
Even more important are the networking opportunities and the atmosphere of a co-working space where startups team can interact with like-minded individuals and share learnings and experiences that will help propel their growth.
Aside from the infrastructure and networking opportunities, there are a lot of additional business support services that entrepreneurs need to help build their business. We take pride in being able to offer these support services, which range from cloud computing credits and legal advice to travel and accommodation logistical support, at an affordable rate through deals we crack for our members with service providers across the board.

Tell us about some of the initiatives you are taking to support women entrepreneurs and why.
In India, the number of women founders has been growing since 2015. It went from 9% in that year to 11% in 2017 to 14% last year, according to Nasscom. While this is a positive growth trajectory, it's not nearly good enough. It's important for people to realise that entrepreneurship, product development and critical thinking are gender agnostic. We believe women are under-represented in the entrepreneurship ecosystem. So we try and do our bit to provide a platform for the conversation.
Our programme, Superwomen, powered by Google for Startups, encourages participation from women entrepreneurs and provides them with guidance and mentoring through monthly events in our hubs across the country. It offers women an opportunity to connect, engage and learn from other women entrepreneurs at various stages of their journey. There is also a special focus on developing soft skills that help women tackle the unique challenges they face.

How does the new Hyderabad centre in Kondapur support 91Springboard's strategy for expansion in the southern market? How is it expected to play out in the broader scheme of things, i.e. affordability, location, etc?
Hyderabad has acquired a brilliant reputation as a growing startup hub in India. We're excited about expanding our footprint in Hyderabad with the launch in Kondapur and will be looking at growing exponentially there with even more spaces in the near future. A few years back, freelancers used to be the key segment where we saw maximum demand. Now, there is good traction from startups, SMEs and even some corporates in Hyderabad. Startups currently account for 40% of the occupancy whereas freelancers, SMEs and corporates account for the remaining 60%. Our focus right now is on Tier 1 cities and building up our presence in each of the 9 cities we are in today.
What are your big growth targets for the next few years?

Over the next four years, we plan to scale our operations 11 times in terms of revenues ($20 million in annualised revenues) and expect a 7-fold increase in member capacity (22,000 member capacity). We are now profitable at the company level. Our revenues stood at over Rs 45 crore in the year ended March 2018.
How competitive is the co-working space at present?
In today's market, all kinds of players exist and I have seen the word co-working being used to describe everything from traditional business centres to bars that offer WiFi! We have chosen to follow the path of creating community-centric workspaces. That's where we feel our strength lies and where we create the most value for our members. We believe the co-working industry is just getting started and the value it brings to a growing set of working professionals creates a win-win for all.

What technologies is the company using to mainstream its operations?
We recently launched a 91springboard app with advanced discoverability features for members to get the most out of the community. We have also built a member management platform to streamline day-to-day logistics and provide our members a hassle-free work environment.
Any partnerships, strategic acquisitions on the cards?
The co-working space is still at a very nascent stage and we have barely scratched the surface. Our goal is to be the biggest co-working community that passes on the benefits of economies of scale to our members. We are looking to expand exponentially in the coming years. We are not actively looking at any mergers or acquisitions as of now.
Where do you think most of your market is located? What are your plans to tap into that potential?
Currently, there is a lot of demand coming from the metros and Tier 1 cities in India and all our efforts are focused on expanding our capacity in the tier 1 cities. All the cities we are in are experiencing a healthy growth rate and we see a very good steady state occupancy across cities.
---