Exclusive: Mobile-first healthcare platform Phable raises funding round from SOSV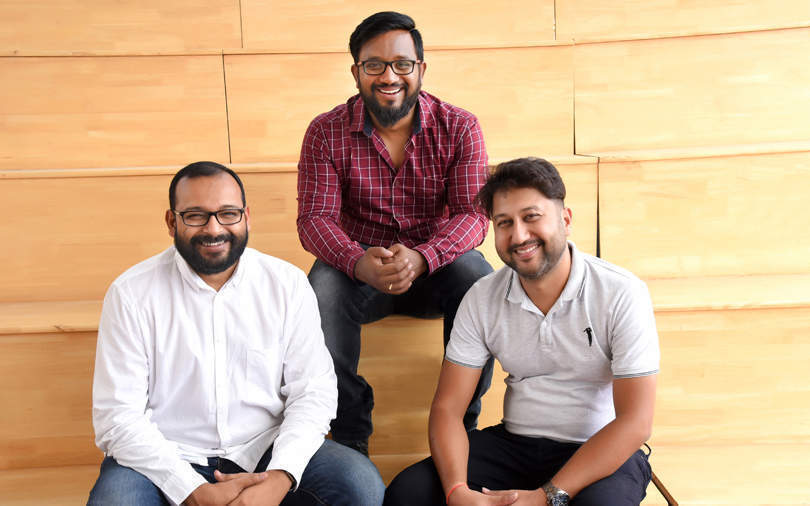 Mobile-first healthcare services platform Phable, owned by Bengaluru-based Terrals Technologies, has raised $150,000 (approximately Rs 1 crore at current exchange rates) from US-headquartered venture capital firm SOSV.
The startup has also been selected for SOSV's accelerator programme in Taiwan, MOX (or the Mobile-Only Accelerator), Sumit Sinha, co-founder of Phable, told TechCircle.
Phable offers a slew of services to patients, doctors and hospitals. For patients, it serves as an intelligent health assistant for the management of chronic diseases. It helps patients manage chronic ailments with a compliance mechanism that alerts them on the intake of medication, lab tests and doctor visits.

The app also leverages artificial intelligence (AI) and machine learning (ML) capabilities to offer targeted health tips to address patients' ailments and helps physicians to offer the right advice through a patient's treatment journey.
Phable aims to create a medical IoT (Internet of Things) universe by integrating a multitude of healthcare devices to the app including fitness wearables such as Fitbit and Garmin, mobile app-based fitness tracking systems such as Google Fit and Apple Health and blood pressure monitor and glucometer brands such as Omron and Accu-Chek. The app will collect patient data from these devices and offer a health metric summary to doctors. This data layer is an important element in its offerings to doctors that helps them gain invaluable insights regarding patient care.
For hospitals, Phable enables digitalisation of prescriptions. It converts all the physical prescription notes into a digital format and based on the prescription, the app enables lab tests and medicine delivery with its partner network of clinics and online pharmacies such as Humain Diagnostics or MedLife. The startup has also tied up with insurance firms to enable insurance covers to patients. It works on a revenue share model with these partners.

The startup was founded in 2017 by Sinha, Prashanth Reddy and Mukesh Bansal, all former executives at Borderless Access (BA), a consumer intelligence and market research firm. Sinha previously co-founded Kristys Kitchen, a full-stack online food delivery company, which delivered premium, authentic international and healthy food in Bengaluru. Kristys Kitchen was acquired by healthcare platform CureFit for an undisclosed sum in March 2017.
An alumnus of IIIT Calcutta, Reddy previously worked with Dexterity and Course5 while Bansal, a graduate of BITS Pilani, spent over seven years at Kantar Operations before moving to BA.
Phable had previously raised $300,000 from early-stage investment firm OmphalosVenture India LLP and a few angel investors, including some physicians.

"There are a lot of devices that help you track all important health metrics. Our attempt is to combine all the data available and create an IP-driven medical care framework and give the right insights to doctors and right health tips to patients," Sinha said.
The company claims to have on-boarded more than 15,000 patients and over 250 doctors on the platform since it began operations in August last year.
It currently addresses five disease conditions including hypertension, diabetes, dyslipidaemia, hypothyroidism and hyperthyroidism. It plans to build more alignment frameworks including pre and post-operative and neurosurgery frameworks.

Silicon Valley-based SOSV, with over $650 million under management, has so far invested in more than 800 startups. It operates a slew of global accelerator programmes such as HAX (Shenzhen and San Francisco) for hardware; IndieBio (San Francisco) and RebelBio (Cork, London) for life sciences; Chinaccelerator (Shanghai) and MOX (Taipei) for cross-border internet; and FOOD-X (New York) for food-tech.
MOX, the accelerator that Phable is headed to, helps startups scale up and grow their customer base in markets across India, South-East Asia, South America and Eastern Europe.
"MoX is helping us scale in India and SE Asian markets and will help us forge strategic partnerships with corporates and pharmaceutical companies. In addition, MoX also provides us access to a very large investor community in SE Asia," Sinha said.

---