Attacks on Internet of Things (IoT) devices rose 22% in just one quarter with many IoT projects being targeted in the beginning stages itself, according to a new report by telecom solutions provider Subex.
The Bengaluru-based company released results from its Q2 2019 research titled State of Internet of Things (IoT) Security Report where it put out critical security data pertaining to IoT devices deployed in the areas of smart cities, utilities and financial markets.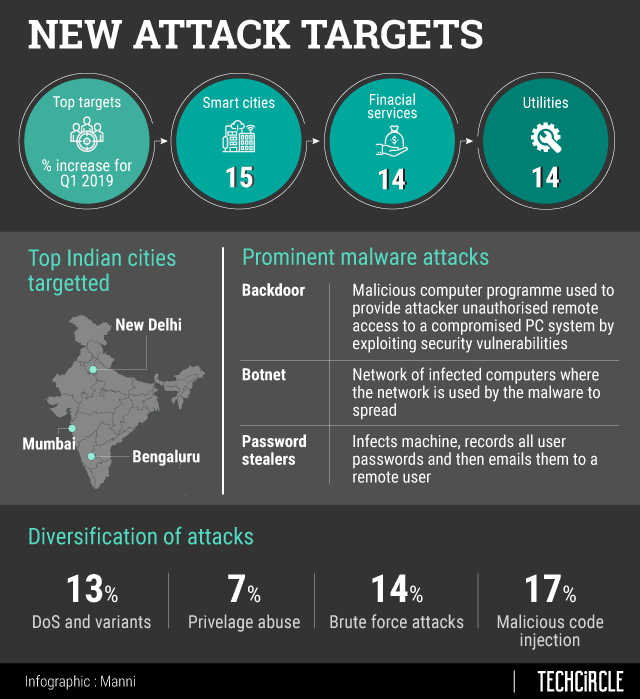 The report analysed threat intelligence data gathered from 15 cities in India, mainly through honeypots.
Honeypots refer to decoy computer systems designed to trap hackers or identify new types of hacking strategies.
"By releasing these findings, we intend to increase awareness and provide decision-makers and other stakeholders sufficient data points to frame appropriate interventions. Today, our honeypot network is active in 62 cities globally," said P Vinod Kumar, CEO, Subex.
Kumar also pointed out that there is an increasing interest in Indian IoT projects globally, which is a big cause for concern.
Countries from where India gets attacked include the Czech Republic, Poland and Slovenia.
---