Uber to double engineering headcount in India, launches public transport on app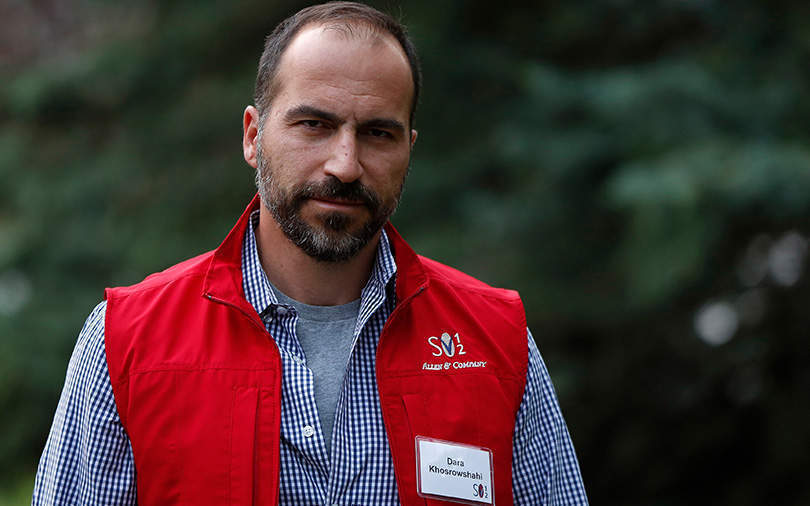 Uber chief executive Dara Khosrowshahi believes India is central to the company's product development strategy for the next five to ten years.
The head of California headquartered ride-hailing app was at an event in Delhi today to announce the launch of a public transport feature on its platform for first and last-mile connectivity in the city.
"Some of our core products are marching towards profitability scale and we are going to invest some of that into our non-core products such as auto, moto and transit. We are very confident of India's long term performance," said Khosrowshahi during the launch.

The CEO is also expected to visit Uber's engineering centres in Hyderabad and Bengaluru.
Uber is also looking to double the headcount for engineering at its Hyderabad and Bengaluru centres over the next few months, chief product officer of Uber Manik Gupta said.
The company currently employs about 500 engineers in India.

The announcement comes at a time when Uber has laid off over 1,000 people globally across operations since July. The layoffs were spread across engineering, product, marketing, and more recently in autonomous vehicles unit, operations, recruiting and customer support teams.
Connecting Delhi
With the addition of the public transport details on the app, Delhi has become the first city in Asia and the ninth city in the world where Uber app will display end-to-end directions for a specific location.

Uber uses Google Maps on its interface and will now display options for the nearest route for taking public transport, real-time schedule of the buses, trains or metro. The platform will also show the cost of hiring first mile, last mile ride options and ticketing for public transport.
The app will also partner with third-party platforms for its public transport option. It has already tied up with e-bike rental platform Yulu in Bengaluru and will source data on the scheduled arrival of public transport systems from Israel's public-mobility-as-a- service platform, Moovit.
"Uber wants to be the operating system for the transport options through partnerships," said Pradeep Parameswaran, president of Uber India and South Asia.

The options for last-mile include bike rentals, Uber moto, Uber auto and Uber's cab options. "As electric vehicles become more widespread, the metro stations will also be equipped with charging points," said Parameswaran during a demo.
Uber's public transport feature will be enabled across 210 metro stations in Delhi and the app has partnered with the Delhi Metro Rail Corporation to build the infrastructure.
"In the future, users can pay for the entire trip from the first mile to public transport and last-mile using Smart Card or on the app," said Dr Mangu Singh, managing director at DMRC.

---