Deal Talk: SoftBank gets tough with Paytm; Goqii seeks $100-150 mn; BigBasket to buy DailyNinja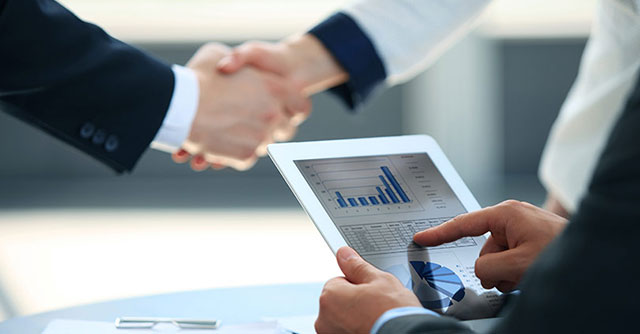 After its misadventures with WeWork and Uber, SoftBank Group Corp seems to be taking precautions before putting more dollars to work at portfolio companies. The Japanese conglomerate's $100 billion technology investment fund, SoftBank Vision Fund, is setting down some tough riders for Paytm, the Delhi headquartered payments unicorn.
Ahead of writing out a cheque as part of the company's reported $1 billion funding round, SoftBank has set down a condition that Paytm will have to go public within five years of the completion of the transaction. In the event of the company failing to file for an IPO (initial public offering) within the stipulated time frame, SoftBank will have the right to sell its stake to a rival company, The Economic Times reported, citing sources.
The upcoming funding round is likely to see United States' asset manager T Rowe Price invest around $150-200 million in One97 Communications, the company that owns Paytm, the report said. Besides SoftBank, existing backer Alibaba Group affiliate Ant Financial is also expected to participate in the round, the report added.

The development comes at a time when SoftBank reported its first ever quarterly loss in 14 years. The figure amounted to $4.6 billion.
Moving on to the wearables market, fitness wearables maker Goqii plans to raise $100-$150 million, according to a report by Financial Express Thursday.
Talks with investors will be initiated early 2020, the report added citing sources.

Goqii's last disclosed funding round was about three months ago when Bennett Coleman and Co invested $6.32 million. In November last year, it raised a reported $30-$35 million in a round led by Japanese conglomerate Mitsui & Co.
Founded in 2014 by Vishal Gondal, the Menlo Park, California-based company has offices in Mumbai and Shenzhen. It offers a digital health and fitness subscription service that combines one-on-one mobile personal coaching and fitness tracking technology.
Meanwhile, consolidation seems to be brewing in the hyperlocal grocery market. Milk and grocery delivery startup DailyNinja is set to be acquired in a cash and stock deal by online grocery platform BigBasket, Entrackr reported citing sources.

With about 20% of the deal being cash, the size of it would be in the range of $20 to $25 million, the report added. The transaction would be completed in a few weeks and likely get announced by early December, the report said.
Alibaba-backed BigBasket has been offering micro-delivery services since January. Previously it acquired two other micro delivery businesses, RainCan and Morning Cart.
The new development comes as a time when micro-delivery companies are undergoing a tough phase with lack of capital and minimal investor sentiment. Last month, another player in the sector, Doodhwala shut operations, transferring its subscribers base to peer FreshToHome.

---