Nexus Venture tops up Series B investment in B2B grocery marketplace Jumbotail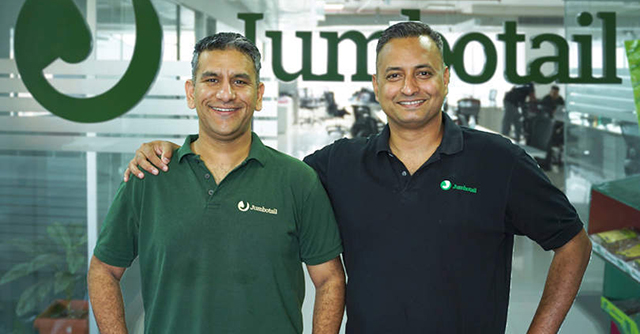 Bengaluru-based B2B food and grocery marketplace Jumbotail Technologies has raised $2 million as part of an ongoing Series B round from returning investor Nexus Ventures Partners.
The company issued 7,732 Series B1 preference shares to Nexus Ventures at Rs 18,836.28 rupees apiece, its latest regulatory filing showed.
In June, Jumbotail raised $12.5 million in a Series B round led by US-based venture capital firm Heron Rock Fund, along with other investors including Kalaari Capital, Capria Fund, BNK Ventures, William Jarvis. Nexus had also participated at the time.

With the latest round, Jumbotail has raised a total of $25.4 million to date. Nexus had participated in the company's $8.5 million Series A round in 2017. The venture capital firm also funded the company through a $1.97 million seed round in 2015, according to data compiled by VCCEdge.
Jumbotail was founded in 2015 by Stanford University batchmates Ashish Jhina, who was involved in a project involving streamlining the Indian public distribution system using Aadhaar, and Kartik Ventakeshwaran, who earlier worked with eBay and Flipkart.
The company connects kirana stores with producers and brands through the platform. It competes with other B2B players such as Hiveloop Technologies-owned Udaan and 63Ideas InfoLabs' NinjaCart.

Online wholesale marketplaces have tapped a mere one lakh retailers out of the 1.5 crore Indian retailers, giving such entities a large headroom to expand, consulting firm Redseer earlier said in a report.
---