IBM's platform for cyber threats on cloud; Intel, Lenovo give Harvard its first liquid-cooled supercomputer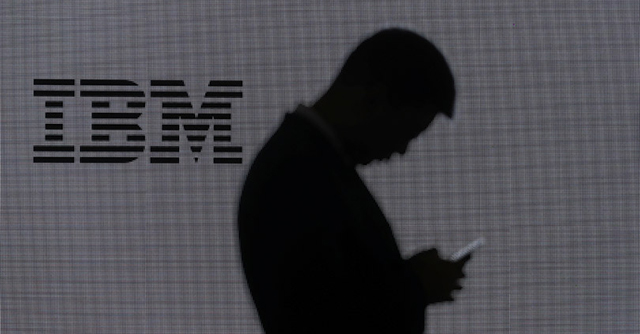 IBM launches open technology to speed response to cyber threats on the cloud
IBM has launched Cloud Pak for security, which features industry-first innovations to connect with different types of security tools, cloud or on-premise systems without the need to move data to an original source.
The platform will include open-source technology for hunting threats, automation requirements and the ability to run in any environment.

"In India, we will be targeting enterprise and SMB customers across Telecom, BFSI, Pharma, Manufacturing and Government sector," said Vaidyanathan Iyer, Security Software Leader, IBM India/South Asia.
Lenovo and Intel build Harvard University's first liquid-cooled supercomputer
Chipmaker Intel and technology company Lenovo have built an advanced supercomputing infrastructure that could help with earthquake forecasting, predictions on the spread of disease as well as closely observe star formations.

Built for Harvard University Faculty of Arts and Sciences Research Computing wing, the systems were upgraded to Lenovo's ThinkSystem SD650 and NeXtScale servers with Neptune liquid cooling technology and 2nd Generation Intel Xeon Platinum 8268 processors.
Lenovo also announced that it will be creating Exascale Visionary Council which was created to better the broad adoption of exascale-focused technologies for organisations of all sizes.
Facilio recognised as a key player in Smart buildings space by Markets and Markets

Facilio, an Indian software as a service startup working in facilities management has been featured in two analysts reports for their work on smart buildings.
It has been featured in The 'Verdantix Green Quadrant IoT Platforms For Smart Buildings 2019' and 'Integrated Workplace Management System Market - Global Forecast To 2024' by research firm Markets and Markets.
The reports have identified Facilio as a maturing startup that is working towards better value addition to facility management. The company has also been identified as a compelling solutions provider in Integrated Workplace Management Solutions for 2019.

NVIDIA rolls out new HPC solutions
GPU and computer chip maker NVIDIA has new solutions. First off it introduced a reference design platform that enables companies to quickly build GPU accelerated Arm-based servers, which would help with high performance computing for a range of applications in science based research. It was announced by NVIDIA founder and CEO Jensen Huang at the SC19 supercomputing conference happening at Colorado, USA.
Nvidia also announced the launch of a new kind of GPU- accelerated supercomputer in the cloud for Microsoft Azure. The company said that the supercomputer will offer up to 800 NVIDIA V100 Tensor Core GPUs interconnected on a single Mellanox InfiniBand backend network.

This is important because enable customers to rent an entire AI supercomputer sitting on the desk.
Nvidia also launched Magnum IO, a software suite that can process massive amounts of data in minutes, instead of hours.
The company claimed that Magnum IO would deliver upto 20x faster data processing for multi-server, multi-GPU computing nodes when working with massive datasets to carry out complex financial analysis, climate modeling and other HPC workloads.

Cognizant named a leader in AI consultancies in APAC by Forrester
American IT services giant Cognizant has been named a leader a "Leader" among Artificial Intelligence (AI) Consultancies in the Asia Pacific (AP) region by Forrester Research, a global research and advisory firm.
The report titled "The Forrester Wave: AI Consultancies In Asia Pacific" for Q3 2019 reviewed the capabilities of 10 service providers on 24 criteria covering their current offerings, strategy, and market presence.
Cognizant said that it received the highest possible ratings in the data, data science and analytics, partner ecosystems, past performance, and deal size criteria.
The report also stated that Cognizant focused on transforming business processes and customer experiences across operations intelligence, customer intelligence, product intelligence, risk and fraud, and data modernization.
Athenta technologies launches Emergency response management system
Delhi headquartered Athenta Technologies, a provider of infrastructure management business solutions has released a new Emergency Response Management System (ERMS). The tool will support government agencies and municipalities in locating and activating resources after an emergency.
The ERMS system will be equipped with a dedicated toll-free emergency number. A centralized control room will also attend calls on a 24*7 basis to gather and pass on information to relevant departments.
---