UST Global bets on Kerala startup Cogniphi for AI/ML, IoT solutions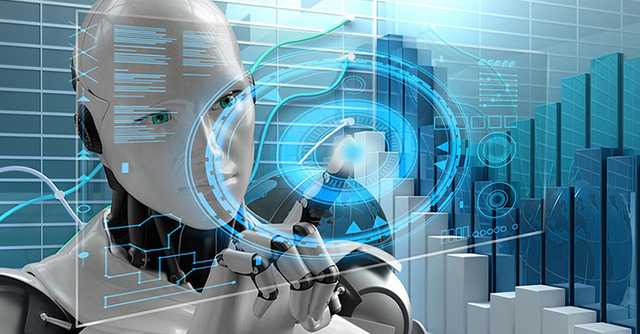 Information technology services and solutions provider UST Global has made an undisclosed investment in Thiruvananthapuram-based AI (artificial intelligence) and cognitive technology startup Cogniphi Technologies. This marks the US-based technology firm's second investment in a startup.
The development comes close on the heels of UST Global's acquisition of three companies in as many months. Last week, it bought healthcare technology consulting firm Contineo Health in an effort to develop end-to-end business solutions.
The Orange County, California headquartered UST Global was founded in 1999 by Indian-origin entrepreneur GA Menon. Most of the company's workforce is based in India across multiple locations, with the majority housed in Thiruvananthapuram and Bengaluru.

Cogniphi's AIVI (artificial intelligence and vision intelligence) suite enables customers across sectors such as manufacturing, retail, healthcare, surveillance and smart cities with its platform. The startup has ongoing projects in telematics, security and surveillance. AIVI focuses on pattern, anomaly and insight detection from diverse data streams such as CCTV cameras, heat cams, telemetric sensors, microphones, and legacy data sources.
"Cogniphi has some of the finest and brightest minds in product, design, and engineering to solve complex business problems for our clients through AI, machine learning, and Internet of Things, " Alexander Varghese, COO at UST Global, said in a statement, adding that the two companies will collaborate for product development.
"We have been in the journey of continuous ideation, innovation and implementation in

the cognitive technology space, especially in AI. The investment reinforces our vision for Cogniphi and the credibility of the technology platform that we are creating," Rohith Raveendranath, founder and CEO of Cogniphi, said.
In September, the 23,000-people strong UST Global announced a seed investment in Aprexo. The London-based startup, founded in 2017, provides a cloud-based data mastering solution (DMS) for fund managers, asset owners and asset servicers allowing them to control, surface and use data in multiple ways.
A fortnight ago, UST Global bought compliance assessment and privacy automation platform ComplyUSA. Earlier, in October, the firm purchased information technology consulting firm SCM Accelerators, as part of a major growth initiative to lead their SAP business.

The two-decade-old company recently joined the billion-dollar valuation club after raising $250 million from the Singapore government owned Temasek Holdings.
---