Exclusive: Go North Ventures founder leads seed round in B2B foodtech startup Food n i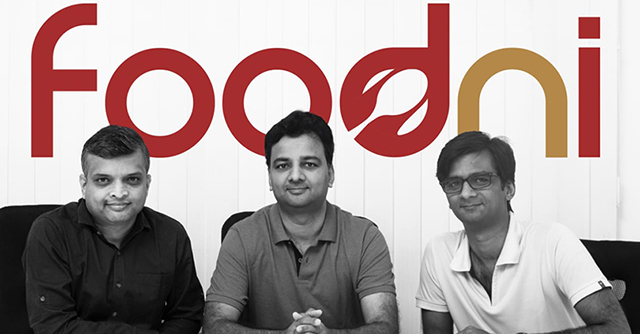 Hyderabad-based B2B food and hospitality startup Food n i has raised an undisclosed sum in a seed round led by Sanjay Jesrani, founder and CEO of angel investment advisory firm Go North Ventures.
Varun Dua, CEO of vehicle insurance aggregator Acko, Feroze Mohammed, COO of Hitachi Consulting, and Premanshu Singh, CEO of Coverfox Insurance, participated in the round.
Controture eCommerce Pvt Ltd, the company that operates the platform, offers a single window hospitality-as-a-service platform to enterprises. It connects corporates with recognised food and recreation partners for their food and outdoor team meeting needs. The services offered include office events, outdoor parties, working lunch boxes, and high tea.

The company uses technology tools such as artificial intelligence, machine learning and robotics on its platform. It plans to use the capital raised to deepen its business in Hyderabad, Bangalore and Pune and launch operations in Mumbai, Chennai and Delhi, co-founder Swaminathan Gopal told TechCircle.
Food n i was founded in 2015 by three technology professionals -- Swami, Shoban Babu and Anantha Subramanian.
While Swami worked in product management and consulting at Microsoft, Oracle and Sierra Atlantic, Shoban has experience in enterprise sales and marketing at Microsoft, SAP Labs and Oracle. Ananth worked in information technology companies such as Parexel, Sierra Atlantic, HCL systems. Together, the trio has 60 years of experience in the technology sector.

Prior to starting Food n i, the founders owned three fine dining restaurants in Hyderabad, which were sold to Viceroy Hotels.
The company claims to have served 2 lakh corporate employees a year and 120 merchant partners. It also claims a two-fold growth in revenues in its first year and a 50% growth in successive years.
In 2019, Food n i added 40 enterprises to its client list including Amazon, Microsoft, ICICI Bank, DXC Technology.

"I am delighted to be an early investor in Food n i, a rare and differentiated venture in the enterprise food and hospitality space. I have known Swaminathan and am impressed by the energy and rigor he and the team have built in winning several high quality customer accounts in a short period," Sanjay Jesrani said.
The company competes with One97 Technologies-backed cafeteria and vendor management platform Hungerbox. In August this year, Hungerbox raised Rs 16 crore in a growth round led by One97 and existing investor Sabre Partner Trust.
Restaurant aggregator majors Swiggy and Zomato have already diversified into the sector. In March 2018, Zomato acquired Bengaluru-based online startup TongueStun, which aggregates caterers for offices and events. It was later renamed to Zomato At Work.

Swiggy launched a bulk order business under the brand name Swiggy XL in Bengaluru on a pilot basis. It has a minimum order value of Rs 2,000 and assures delivery in three hours. It has also piloted a B2B offering under Swiggy Cafe at corporate cafeterias, media reports said.
---