Govt gets cracking down on Chinese ecommerce imports; OYO, Apax eye CCD stake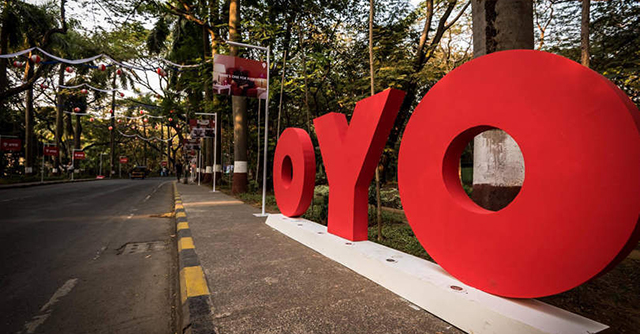 Chinese ecommerce vendors have reportedly been misusing a customs provision. OYO plans to expand its coffee business.
Govt to curb China imports
The government is planning to amend rules to remove the provision under which citizens can receive duty-free 'gifts and samples' valued at under Rs 5,000 from overseas, The Economic Times reports.

The reason for the cap is the rampant misuse of the provision by Chinese ecommerce vendors, the report said.
The Central Board of Indirect Taxes and Customs has considered a cap on the number of gifts an individual can receive but has decided against it, given the complexity in its implementation.
All the three major express cargo ports in Mumbai, Delhi and Bengaluru, which constitute 90% of such imports, have blocked clearance of gifts. Other ports are also notified to ensure Chinese ecommerce vendors do not shift their base to get around the ban.

Oyo, Apax to buy a stake in CCD
SoftBank-backed hospitality chain Oyo Hotels and Homes and British private equity firm Apax Partners may soon buy a significant stake in Café Coffee Day (CCD), The Economic Times reports.
Oyo and Apax have signed nondisclosure agreements (NDAs) with Coffee Day Enterprises (CDEL) and have initiated discussions to buy the group's coffee business.

Private equity firms KKR, TPG Capital and Bain Capital also signed similar agreements with CDEL and are planning to buy CCD, the report said.
Zomato leads the race to acquire Uber Eats
San Francisco, US-based ridesharing company Uber Technologies Inc. is planning to sell its India food delivery biz UberEats at around $500 million, according to a report by The Economic Times.

The report said that Gurgaon-based online food delivery platform Zomato has emerged as the frontrunner among other names in this segment.
The final deal size for UberEats may change but the current round of negotiations involves a stock deal for the business and Uber may also invest in the Gurgaon-based online food delivery and restaurant discovery platform's ongoing $500-600 million round, it added.
Club Factory rolls out chat feature on its app

China-based e-commerce store Club Factory has launched an instant messaging feature on its application.
The new feature will enable sellers to directly take order details via the messaging tool and cater to the customisation requirements of their users, Club Factory said in a statement.
The company claims that almost 70% of sellers on the platform have started using this feature to interact and build their customer base directly.

The new initiative is aimed at empowering local sellers and manufacturers in India, the statement added.
Startup India, Whatsapp partner to launch Ad Credit Challenge
Facebook-owned messaging platform WhatsApp has joined hands with Startup India and has invested $250,000 into the startup ecosystem.
Under the partnership with Startup India, WhatsApp will provide 500 Department for Promotion of Industry and Internal Trade (DPIIT)-approved startups with $500 each of Facebook ad credits, Startup India and Whatsapp said in a joint statement.
With the help of credits, the startups can create ads that invite customers to click to open a chat on WhatsApp so they can deepen connections and increase sales.
This investment comes during the Startup India-WhatsApp grand challenge.
WhatsApp has awarded the five grand challenge winners with a grant worth $50,000 each, the joint statement added.
---