Orios Venture Partners backs tech-enabled platform for kiranas Gully Network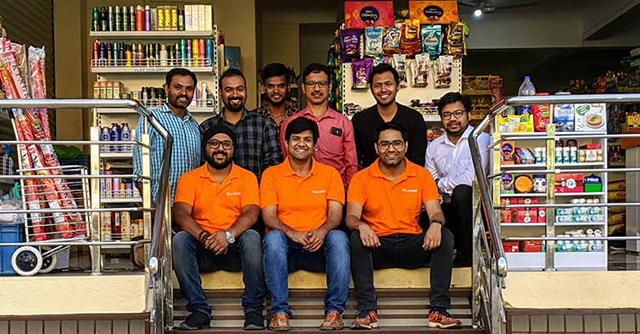 Bengaluru-based Kirana retail chain Gully Network Retail has raised around $700,000 from Mumbai-based early-stage venture capital firm Orios Venture Partners.
Gully Network says its technology solutions transform small-format businesses into omnichannel stores. The company has not disclosed the funding stage.
Founded this year in August by the Indian Institute of Technology (IIT) Madras alumni Ajay Nain and the Indian Institute of Management (IIM) Ahmedabad alumni Prateek Chaturvedi, Gully Network claims to solve key pain points in the Indian grocery retail ecosystem.

The platform takes care of sales, margins, finance, inventory, merchandise and additional income for the retailers in its network, according to a statement.
Prior to Gully Network, Nain also co-founded rental startup Rentomojo but had stepped down last year in October.
"In the last few years, the Indian grocery retail ecosystem has witnessed new solutions, such as B2B supply, POS, and finance. However, there is none to solve 360-degree pain points of retailers and their hyperlocal consumers. Retailers still waste hours comparing prices on B2B apps and following up with traditional distributors," said Ajay Nain, founder, Gully Network.

India has about 15 million small kirana stores, the company said.
Gully Network currently operates in Bengaluru and has 25 stores in its chain and aims to have one store in every one-kilometre radius across the country.
"Indian grocery retail market is approx 70% of the total retail market in India today- a staggering over $500 billion per annum," said Anup Jain, managing partner at Orios Venture Partners.

Founded in 2013, Orios Venture Partners is an early-stage venture fund that primarily invests in software and technology-enabled startups.
It recently invested in online lingerie brand Pretty Secrets, beauty appointment booking app Ziffi, on-demand home services company TaskBob, internet-first daily affordable meal delivery company Yumist, budget accommodation provider Zo Rooms, healthcare financing firm LetsMD and online pharmacy PharmEasy.
---