India has dropped down to the fifth position in the number of spam calls received by users globally, whereas Brazil topped the charts, according to caller identification app Truecaller's third edition of the annual Truecaller Insights report.
Spam calls have increased in India by 15% over two years. The number of spam calls received in India has continued to increase to 25.6 calls per user/month.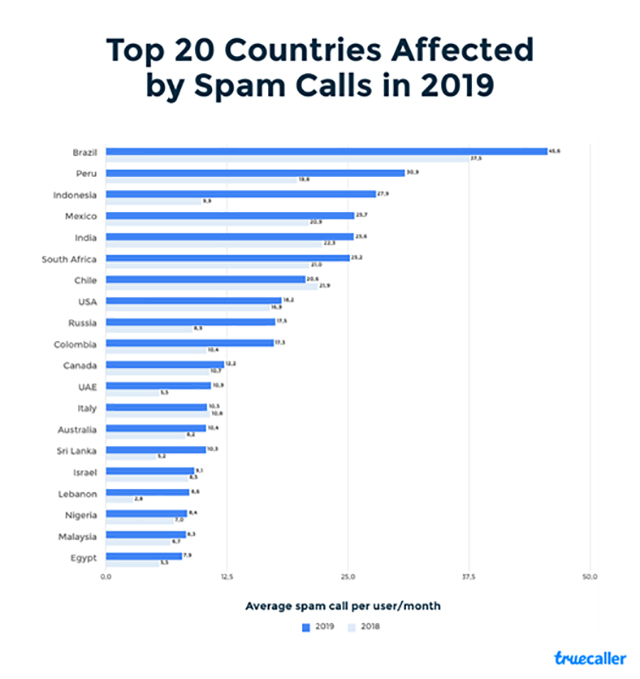 In India, one out of three women received sexual harassment or inappropriate calls and messages on a regular basis, this year, the report said.
Truecaller revealed that 10% of all the spam calls came from financial service providers this year, a category that was not listed last year this year.
The operators have emerged as the top spammers with 67% user calls received for upselling of various offers and reminders. The study also said that the bank and fintech firms and telemarketing services have emerged as big spammers with 10% and 17% respectively, the report added.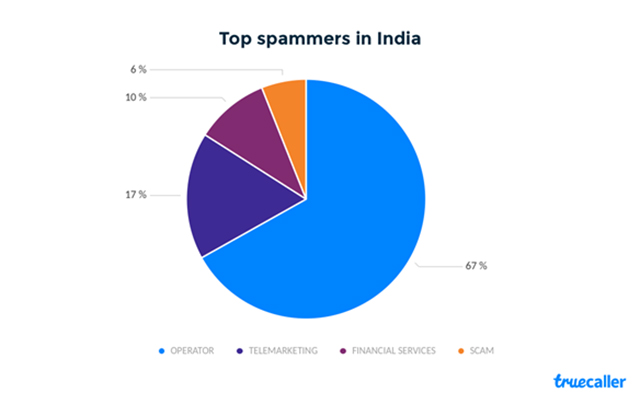 India is ranked in the eighth position when it comes to spam messages wherein users receive an average of 61 spam messages every month. The top three markets that are affected by messaging spams are in Africa.
Users in Peru get 30.9 spam calls on average per month, listing Peru as the second-most spammed country in the world. The biggest increase in terms of spam calls was seen in Indonesia as the country jumped to the third spot from the sixteenth position last year, it added.
The new markets entering the spamming list include UAE, Australia, Sri Lanka, Malaysia, Lebanon, Nigeria and Egypt.
---