Cloudera's Vinod Ganesan on why proactive regulators spell more biz for data cloud players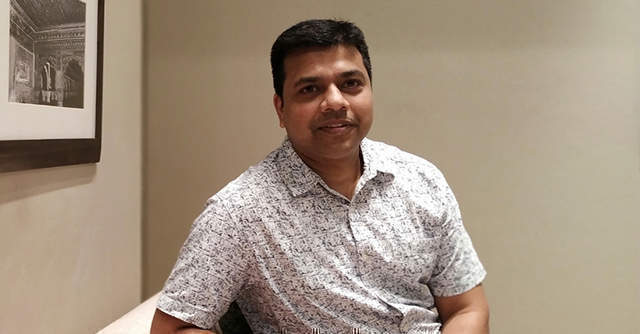 Until June this year, banks in India were required to furnish the Reserve Bank of India (RBI) with data security reports on a weekly or monthly basis. Recently, RBI, as a measure to be proactive rather than reactive to security threats, introduced a centralised information management system (CIMS) which mandates that apart from the reports provided by banks, they are now also required to share raw data with the central bank. This enables RBI to validate the claims made by the banks in their reports on a real-time basis.
When Mumbai-based information technology services firm TCS won the Rs 310 crore contract to build the CIMS, it turned to Palo Alto, California headquartered Cloudera for the technology muscle.
"The RBI put out prescriptive guidelines on what technologies they would want to be used (for this platform), which would require it to integrate data from banks and third party agencies. They wanted data science capabilities built on open-source platforms," Vinod Ganesan, country manager at Cloudera, said in a conversation with TechCircle.

Proactive regulators across the world are prompting large enterprises to prioritise customers' data privacy and security, creating new business opportunities for cloud data management companies, Ganesan said. The heavy regulatory fines amounting to eight to ten times the annual revenue of enterprises, as done under European GDPR regulations, is a potential risk that such enterprises can no longer afford to take, he added.
"Now, what they (regulators) are saying is that enterprises figure out mechanisms whereby instead of being reactive after a particular threat has been detected, bring in an element of proactiveness, where you predict that incident and put in place the right (preventive) measure," he said.
Cloudera believes that enterprises can achieve this by bringing all the logs from multiple devices and endpoints from across the organisation on to a common data repository. On top of the humongous data, when enterprises start running Cloudera's machine learning algorithms, they will be able to see specific patterns that will help them to safeguard themselves against threats and attacks.

"I'm not dependent on any data warehouse or any other initiative. I want to start cybersecurity today and I'm ready to go from day one. I am not bound by any sequence of how I want to take those initiatives. I don't have any dependency on anyone. That is what we provide through our architecture," said Ganesan, who was previously the head of the banking, financial services and insurance vertical at Hitachi Data Systems.
The decade-old Cloudera, whose chief architect Doug Cutting invented big data software programme Hadoop, is known for its big data and data warehousing solutions. Data warehousing is the integration of data from multiple sources and building business analysis on top of it. Early this year Cloudera, which currently clocks revenues at $700 million, completed a merger with Hortonworks, another data analytics company.
Even with the evolving cloud model of enterprises opting for a mix of on-premise and public cloud, apart from subscribing to multiple cloud vendors, Ganesan believes that Cloudera's multi-functional solution works seamlessly.

"The platform allows you to be a hybrid, plus a multi-cloud environment. It allows you to run your data engineering initiatives on top of the same platform while supporting all types of workloads and programming languages," he said. These data sets don't get siloed while being in various cloud environments, he added.
Cloudera, which employs over 3,000 people globally, claims that it has most of the country's telcos and banking companies as its customers is hopeful of the business increasing despite a slowdown in the economy. "The logical philosophy is that whenever a slowdown happens, that is when you actually increase your technology spends because people want to get more out of whatever they already have," Ganesan said.
---