Flipkart backs B2B logistics startup Shadowfax in $60 mn Series D round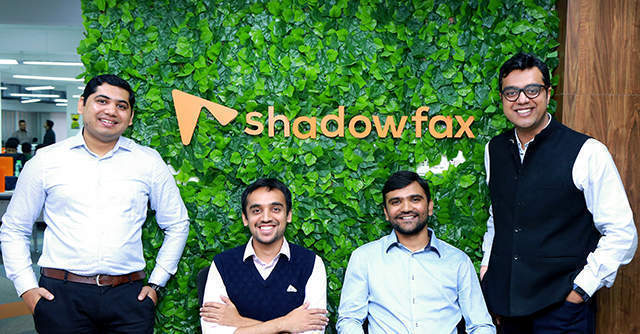 Bengaluru-headquartered logistics startup Shadowfax has raised an undisclosed amount from e-commerce marketplace Flipkart as part of its ongoing $60 million Series D round.
Other investors in the round include Eight Roads Ventures, NGP Capital, Qualcomm Ventures, Mirae Asset naver Fund and World Bank's financing arm, IFC, according to a statement issued by the company.
With the investment, Walmart backed Flipkart plans on leveraging kirana stores for hyperlocal delivery through existing space and to accelerate delivery timelines. It will also help Flipkart scale grocery and fresh produce delivery, a category the online retailer has been building, including setting up FarmerMart in October to set up retail food segment.

"By leveraging Kirana stores and the deep delivery capabilities of Shadowfax and
other Flipkart-led innovations, we are building a strong foundation to make inroads into a
dynamic hyperlocal consumer market," said Kalyan Krishnamurthy, CEO at Flipkart Group in the statement.

Business-to-business (B2B) company Shadowfax had last raised $22 million in August 2018 as part of its Series C round led by US based investment firm NGP Capital.
The funds will be used to develop technology, recruit talent and increase the number of shipments delivered per month ten-fold. Currently, Shadowfax delivers close to 10 million products across categories in food, grocery, fashion and other e-commerce verticals.
"This strategic integration with Flipkart and its global best practices will not only unlock huge opportunities for Shadowfax; it will also enable us to innovate with the largest online platform in India and build core capabilities that can be democratized for the larger logistics ecosystem," said Abhishek Bansal, CEO of Shadowfax in the statement.

Founded in 2015 by Bansal and Vaibhav Khandelwal, Shadowfax has over 1 lakh registered delivery partners and provides a tech-enabled crowd-sourcing platform for its fleet to work across categories. The company claimed to have grown six-times over the last two years in the statement.
---