In Brief: Companies to get up to 2 years to comply with data law; RBI has no plans to ease crypto ban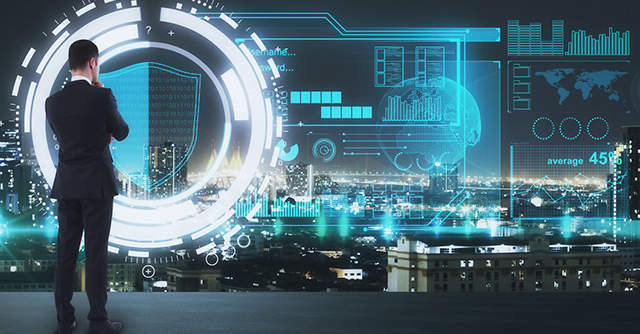 The government is likely going to give companies up to two years to be fully compliant with the proposals in the Data Protection Bill after it becomes a law, The Economic Times reported. The bill is modelled on the European Union's General Data Protection Regulation (GDPR). The government said that large companies, including global Internet giants and Indian information technology companies, may not have to put too much effort to tweak their systems to comply with the proposed Indian law.
The first draft of the Personal Data Protection bill was made public last year. India, despite having over 500 million active internet users and a rising ecommerce industry, lags behind several countries when it comes to protecting its citizens' data privacy. The new data law is expected to change how tech companies obtain, use and store personal data.
The Union Cabinet recently approved the personal data protection bill in the ongoing winter session.

Also Read: RBI raises cap for lenders on P2P platforms; new category of digital wallets on the cards
RBI has no plans to ease crypto ban
The Reserve Bank of India Governor Shaktikanta Das reiterated that India's central bank was against private digital currency at a customary post-policy press conference on Thursday. "The world over, central banks and the governments are against private digital currency because currency issuance is a sovereign function and it has to be done by the sovereign," PTI reported Das as saying. The RBI has always been against cryptocurrency. It had banned financial institutions from providing services to cryptocurrency-related businesses in April last year, the ban also included exchanges. The ban, however, officially took effect three months after and faced backlash through multiple writ petitions filed in the supreme court by crypto industry stakeholders. The court is expected to resume the hearing of the case on Jan 14, 2020.
Government to push MSME-made goods through e-tailers
The government is planning to make fee-based arrangements with marketplaces like Amazon and Flipkart, to push goods produced by micro, small and medium enterprises (MSMEs), The Economic Times reported. On the other hand, the government is also looking out for a tie-up with a financial sector entity to boost business-to-business (B2B) sales by small enterprises. This move indicates that the MSME ministry may have given up its plan to set up its own -platform, the report said.
Amazon halts the use of search-seeding on Amazon India

US-based retail behemoth Amazon is halting the use of a tool search-seeding, which helped to decide which products appear first in searches on its India marketplace, The Economic Times reported. The Amazon executives told ET that the search-seeding option has been disabled on Amazon India for the past few months. The search-seeding boosted the chances of products appearing on the coveted first page of results, once a consumer looked for a certain product, the report said. The move came at a time when all the e-tailers in India and across the world are facing rigorous regulatory scrutiny over various practices.
Facebook sells Oculus Medium to Adobe
Facebook is reportedly selling its 3D virtual reality sculpting tool, Oculus Medium, to Adobe systems, according to TechCrunch. The report said that the sale signified a broader rethinking within facebook on what virtual reality projects Facebook handles in-house. The sale is seen as a way by which Facebook is scaling back on its non-gaming VR efforts. The terms of the deal were undisclosed.
Long term data storage company Piql enters India
Piql, a Norwegian long-term data storage technology company, has started its Indian operations, according to IANS. The company has brought in digital preservation solutions for paper-based and analogue archives. Its USP is an innovative approach to "archiving repurposes photosensitive film to be a digital medium."
Google ends support for explorer edition of Google Glass

Google is reportedly rolling out one last update for the Explorer edition of Glass before completely cutting off support for the controversial wearable. It was back in 2012 that the company introduced Project Glass for a price of $1500 each. It had faced flak for privacy issues around its ability to record videos and a new update saw the product being marketed as a B2B product as against its original B2C idea. The enterprise edition of the device was released in 2017.
"After February 25, 2020, this update removes the need and ability to use your Google account on Glass. It also removes Glass' connection to backend services," Google said in a statement.
A platform that provides hacking services gets hacked
HackerOne, a website that pays hackers money to find bugs and vulnerabilities in products, services and websites, awarded a hacker with $20,000 for reportedly finding a bug in its own website, BBC reported. The website is well known for finding bugs in digital domains of popular brands such as Uber and Goldman Sachs.
Innoviti appoints Hemant Taware as its Chief Business Officer

Payment solutions provider Innoviti Payment Solutions has roped in former Future Group and Croma senior executive Hemant Taware as its chief business officer (CBO), according to a statement. Prior to the current role, Taware served as the head of the strategic planning and business development team at Future Group. He has over 25 years of experience in the retail industry. He has also served in leadership roles like COO at HyperCITY Retail, chief of operations at Croma, COO at The Mobile Store and GM at ABRL. Bengaluru-based Innoviti is backed by investors like Bessemer Venture Partners, FMO, SBI Venture Capital and Catamaran.
---