InBrief: Ola to trim 20% of its workforce; Netflix to test long-term subscription plan in India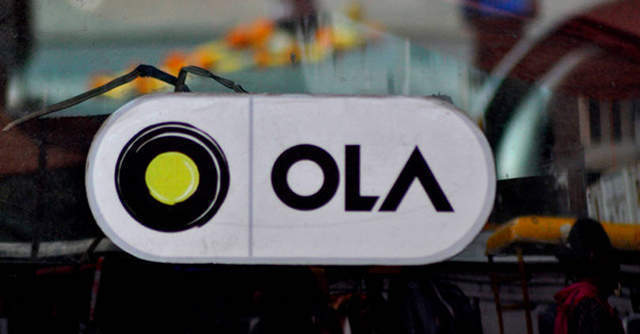 ANI Technologies, which owns and operates ride-hailing platform Ola, is planning to lay off 20% of its workforce, The Entrackr reported. Ola reportedly wants to trim its workforce to reduce costs ahead of filing for a public listing in the next few years. The Bengaluru headquartered company has about 5,000 employees and this move is likely to impact the job status of over 1,000 employees. Ola has already given pink slips to over 500 employees over the last few months, it added.
Netflix tests long-term subscription plans in India
Original video content provider Netflix is carrying out trials on long term subscription plans in India, The Economic Times reported. The Los Gatos, California headquartered company's CEO Reed Hastings had previously said that the platform will spend Rs 3,000 crore on content programming in India in 2019-20. The new subscription will offer 3-month, 6-month, and 12-month plans to new users at a discounted rate, with savings ranging from 20% to 50% depending upon the plan, it added.
Government to deploy Rs 10,000 crore by 2025 in startups across India
The government has planned to disburse the Startup India Fund of Funds worth Rs 10,000 crore before 2024-25, The Inc42 reported. It has invested Rs 2,669.83 crore out of Rs 10,000 crore corpus in 279 startups to date, the report said. The government is also aiming to reach out to smaller startups within the country. Commerce Minister Piyush Goyal had earlier said that 10% of the total corpus is reserved for women-led startups. The fund is managed by Small Industries Development Bank of India (SIDBI).
Infosys certified as top employer 2020 in Australia, Singapore and Japan

Bengaluru-based information technology services firm Infosys has been recognised as the top employer of 2020 in Australia, Singapore, and Japan, by Top Employers Institute. The institute says it is the global authority on recognising excellence in people's practices. "It is demonstrative of our focus on localisation and life-long learning, that not only allows us to build the best workforce in each market but is also fundamental to our strategic approach of helping clients navigate their digital transformation journeys," Pravin Rao, COO, Infosys said in a statement.
Veeam rolls out accredited services partner programme
Backup and cloud data management solution provider Veeam has launched Veeam accredited services partner (VASP) programme to strengthen its partners' capacity to sell, deploy and support Veeam solutions. The company said that the programme enables its partners to provide a direct service delivery model to their customers, it said in a statement..
---