SOSV closes fourth global fund at $277 mn; sharpens India focus for deep-tech bets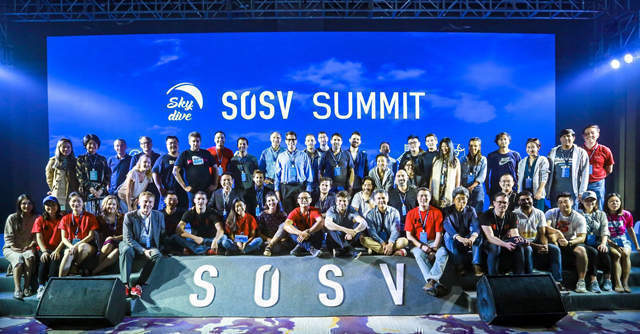 Princeton, New Jersey headquartered early stage venture capital firm SOSV has marked the final close of its fourth successive fund, dubbed SOSV IV, at $277 million, even as it closes in on five new deals in India, a key market for the firm's 'accelerator VC' strategy.
The latest fund, which will continue to have a big focus on deep-tech startups, is nearly double the size of its previous fund.
Limited partners or investors in the new fund include Tiedemann Advisors, Davy Group, HP Tech Ventures, ZX Ventures (AB Inbev) and Honda Motors, the firm said in a blog post.

Several other university endowments, foundations, fund-of-funds, corporates, and family offices have participated in the fund. In addition, nine venture capitalists invested either personally or as part of their funds, the firm said.
The latest fund takes SOSV's total funds under management to over $700 million.
With a portfolio of more than 900 startups globally, SOSV has been aggressively tapping into the Indian market over the last three years. The accelerator-focused venture capital firm has made 20 investments in the country over the last three years, of which 15 came last year alone.

The firm is closing in on another five deals in India, William Bao Bean, general partner at SOSV told TechCircle.
SOSV operates a slew of global accelerator programmes such as HAX (Shenzhen and San Francisco) for hardware; IndieBio (San Francisco) and RebelBio (Cork, London) for life sciences; Chinaccelerator (Shanghai) and MOX (Taipei) for cross-border internet; and dLab and FOOD-X for blockchain and for food-tech (New York).
"We are not geographically focussed. Our accelerators invest in companies around the globe. We help companies from all over the world expand in Asia and go cross-border within Asia. We help our companies to expand to India. India is a key market for us. We currently have around 56 million monthly active smartphone users on our MOX portfolio companies alone," Bean said.

Seven of the 10 companies -- Whatscut Pro, Vidyakul, Podd, PlayTooMe, Woovly, Phable, and Zotezo - in the last batch of MOX accelerator were Indian.
Woovly recently raised $2.5 million in a second seed funding round led by Duane Park, a venture launched by India Equity Partners co-founder Anurag Bhargava. The Bengaluru-based startup had previously raised $350,000 in its first seed funding round from SOSV when it was picked up for the MOX accelerator program.
SOSV IV will continue investing in approximately 150 new startups every year across its accelerator programmes, though a majority of the fund will go into follow-on rounds for its best performing portfolio startups.

"This year nearly $1 billion went into SOSV-backed companies from VCs and corporate investors. On top of the $65 million SOSV invests directly into our startups every year, SOSV's deep-tech startups are getting huge funding leverage from our syndicate of VCs, angels and corporates," said Sean O'Sullivan, managing partner of SOSV.
The company will continue its strategy of investing an initial $100,000-$250,000 in each startup admitted to its accelerator programs. It also provides approximately $200,000-$2 million in follow-on rounds of its startups.
---