Meet the 18 startups Microsoft ScaleUp has supported this year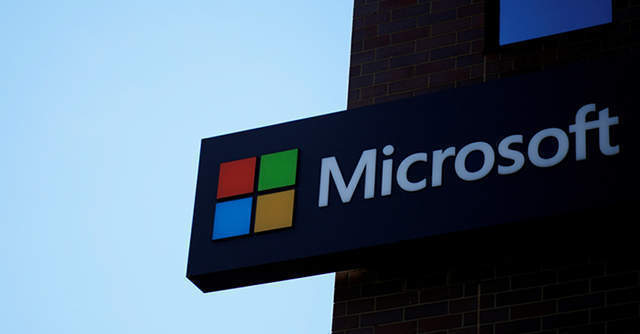 Technology giant Microsoft's flagship accelerator programme, Microsoft ScaleUp, has extended support to 18 startups in the last 12 months in the SAARC (South Asian Association for Regional Cooperation) region.
Microsoft ScaleUp provides startups access to technology, mentorship and other community benefits that further their expansion on a global scale, the company said in a statement.
The selected startups in the region are focused on fintech, blockchain, health-tech and IoT, among others.

The programme is designed to help startups explore emerging technologies and tap into newer markets. All the participating startups are well on their product development journey and are gearing up for Microsoft's co-sell programme, the statement added.
"Microsoft has always actively engaged with the startup ecosystem across the country. Globally the success story of the startup ecosystem in the region is drawing great attention. The Microsoft ScaleUp program has shaped several startups in their journey to being 'enterprise ready'," said Lathika Pai, Country Head, Microsoft for Startups - MENA and SAARC.
The 18 startups that have benefited from the Microsoft ScaleUp program this year include:

Finbox: Bengaluru-based Finbox was founded in 2015 by Anant Deshpande and Rajat Deshpande. It's a financial intelligence platform with proprietary data connectors, enabling business to power risk management, collections, wealth management and cross-sell.
Let's Venture: Let's Venture was founded in 2013 by Shanti Mohan and Sanjay Jha. It's a Bengaluru-based online funding platform that makes the process of fundraising (early and growth stage) easy, efficient and transparent for both startups and investors.
Paanini: Bengaluru-based Paanini was founded in 2012. The company claims to be empowering businesses with AI-powered integrated automation solutions to solve complex business problems.

EdGE Networks: Bengaluru-based EdGE Networks was founded in 2012. It is a technology company that has built an AI-powered talent decision platform to help organizations simplify their talent decisions.
PickMe: Colombo-based PickMe was founded in 2015. It is a ride-hailing platform developed and maintained by Digital Mobility Solutions Lanka, facilitating a real-time connection between the taxi passenger and the taxi driver.
Linear Squared: Founded in 2015 by Sankha Muthu Poruthotage and Rajith Munasinghe, the company is a machine learning-focused company building SaaS products to address challenging enterprise business problems such as accurate forecasting at scale, inventory and manufacturing optimization across multiple industries.

Whizpace: Singapore-based Whizpace was founded in 2016 by Pankaj Sharma. It is a wireless communication solutions provider that uses intelligent technologies to enable better utilization of spectrum for IoT and broadband communication.
Worxogo: Bengaluru-based Worxogo was founded in 2015 by Ravi Bhamidipati, Ramesh Srinivas, Sudha Bhamidipati, Suneel Aiyer, Anant Sood, Sivaramakrishnan and Sanjay Ghoshal. It is neuroeconomics and AI startup with an AI coach that drives sales and back office team productivity using behavior shaping nudges and delivers higher sales, more engaged teams and better productivity.
Smarten Spaces: Founded by Dinesh Malkani and Anushka Verghese in 2017, Singapore-based Smarten Spaces is a technology company that has built an end-to-end AI and IoT platform to make spaces easy to work, explore or live in.

Circle of Life Healthcare: Founded in 2014, the New Delhi-based company helps manage infections through the first of its kind AI product ZEVAC that uses machine learning to predict culture report results instantly and augments empiric antibiotic therapy by clinicians, thereby fighting anti-microbial resistance.
iNICU Medical: The New Delhi-based company is engaged in the development and application of IoT, AI and predictive analytics solutions for early diagnosis of critical diseases and improving the quality of healthcare to neonates.
Eleven01: Hyderabad-based Elevn01 is a blockchain protocol that has been developed to bring true adoption and enterprise scalability through its private network, which allows for seamless integration of core blockchain services across existing platforms and technology infrastructure spanning various industry verticals.

JusPay: Bengaluru-based JusPay was founded in 2012. It is a full-stack digital payments platform that enables secure and frictionless payment experiences, enabling organizations to scale their online payments with a fully-managed SaaS platform.
Vunet Systems: Bengaluru-based Vunet Systems was launched in 2014 by Ashwin Kumar and Jithesh Kaveetil. The company enables enterprises to deliver customer experiences by elevating traditional, siloed IT monitoring into unified views across customer journeys through its purpose-built AI driven transaction journey platform.
Mihup: Kolkata-based Mihup was founded in 2016 by Sandipan Mondal, Tapan Barman, Biplab Chakroborty and Sandipan Chattopadhyay. The company provides a voice interface for media and entertainment, connected cars, intelligent IVRS and smart homes, in Indian languages.
Meddo: Gurugram-based Meddo was founded in 2018. The company provides solutions to health needs, starting with top doctor consultations to diagnostic services, wellness and lifestyle support along with solving for the digitization of health records.
Myelin Foundry: Founded in 2019 by Gopichand Katragadda, Ganesh Suryanarayanan and Aditi Olemann, Myelin is a deep tech product startup that transforms human experiences and industry outcomes by building AI algorithms on video, voice, and sensor data for edge devices.
Bionic Yantra: The company was founded by Vaidy Narayanan and Shiva Nagarajan. It is a medical robotics company that enables rehabilitation for various medical conditions and has developed an exoskeleton to help patients walk.
Microsoft recently brought all its startup initiatives in the country under one umbrella. Earlier this year, the company had launched its rebranded venture capital arm M12 in India.
Also read: Azure adoption topmost on Microsoft's mind with new ScaleUp programme for startups
---