WE Hub collaborates with Startup India, DPIIT to help women entrepreneurs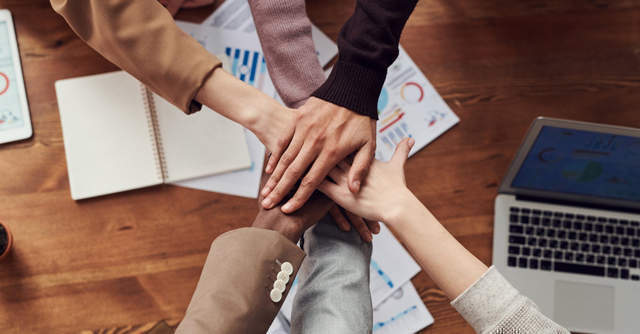 WE Hub, a Telangana State promoted incubator to promote women entrepreneurship, has partnered with Startup India, DPIIT (Department for Promotion of Industry and Internal Trade).
The collaboration will help launch Startup India's flagship programme for women entrepreneurs called WING (Women Rise Together program in Telangana). It plans to support 7,500 women in the country every year, according to a press statement.
WE Hub will help identify and provide aspiring women entrepreneurs access to incubation, investors and business support, the statement said.

Additionally, WE Hub will lead the task of scouting outstanding women-led startups in Telangana for the National Startup Award 2020.
Through WE Hub, the Telangana women entrepreneurship ecosystem will conduct 10 workshops to promote women entrepreneurship. It hopes to help women in Telangana overcome challenges in the startup ecosystem.
"India has achieved great heights in nurturing startup ecosystem; however, women constitute only 14% of the total number of entrepreneurs in the country. Initiatives like WING that aims to support 7500 women entrepreneurs in the country over the next one year deserves utmost importance. Our partnership with Startup India will aid us in enabling women entrepreneurs in Telangana and enable them to have a strong foothold in the national economy," said Deepthi Ravula, CEO of WE Hub.

WE Hub has launched various programs and initiatives like Community Slate (Social Enterprise Accelerator), BizArena (Corporate Innovation Challenge), Incubation Program, Girls in STEAM (Student Engagement Program).
"WING programme is strategically designed to help women entrepreneurs to spearhead innovation in India. It will support them with a suite of benefits like incubation, mentorship, investment opportunities that will enable them to scale-up smoothly," said Anil Agrawal, joint secretary, DPIIT.
Globally, women entrepreneurs get significantly less funding when compared to their male counterparts. Microsoft's corporate venture capital fund M12 recently joined hands with global VC firm Mayfield and Melinda Gates's Pivotal Ventures for the second edition of the global Female Founders Competition.

The competition aims to accelerate funding for women entrepreneurs developing business-to-business (B2B), software-as-a-service (SaaS) and deep-tech solutions.
In India, State Bank of India's Stree Shakti Package, Small Industries Development Bank of India's Mahila Udyam Nidhi Scheme and Dena Shakti Scheme are a few financial resources available to women entrepreneurs.
Bangalore, Delhi-NCR, Chennai, Mumbai and Hyderabad are among the top five cities with the highest number of women entrepreneurs in India, according to Startup India.

---