Rewind 2019: First generation entrepreneurs, a coffee magnate, an engineering conglomerate and a hostile takeover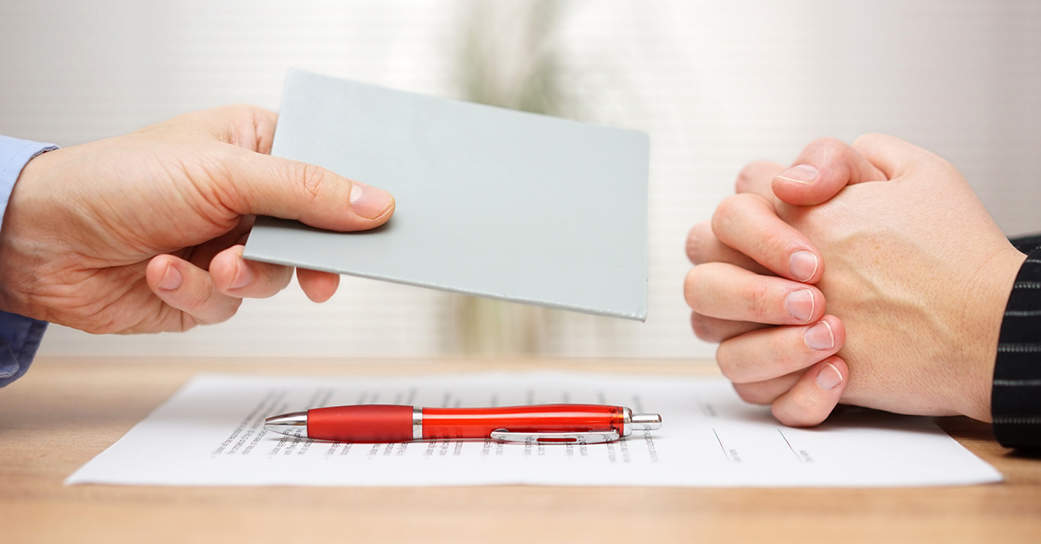 When engineering and construction conglomerate Larsen & Toubro (L&T) first made a play for Mindtree, it seemed that a long acrimonious battle was inevitable with the Bengaluru-based information technology (IT) company's founder-promoters. After all, L&T was being audacious enough to mount a hostile takeover of one of India's most well regarded IT firms, built by first generation entrepreneurs who had infused it with a unique culture and ethos.
The battle was acrimonious indeed. But, it ended pretty quickly.
In July this year, just months after it had made the takeover bid, L&T acquired a controlling stake in the IT company. Mindtree's founder-promoters -- Krishnakumar Natarajan, NS Parthasarathy and Rostow Ravanan -- were gently ushered out following the acquisition.

Thus ended the saga of one of the most high profile hostile takeovers in recent memory in the Indian corporate mergers and acquisitions space.
What precipitated the takeover bid?
It all started in the now-familiar story of high corporate indebtedness that is dragging the entire economy down. Cafe Coffee Day founder VG Siddhartha's business was mired in deep debt and to pare the debt he was looking to sell his stake in Mindtree. He owned a 20% stake that he had acquired as an early investor in the company. One of the buyers for his stake was private equity firm Kohlberg Kravis Roberts, which developed cold feet at Siddhartha's asking valuation for the Mindtree stake. Only L&T was ready to buy at that valuation.

In March, the $21 billion engineering conglomerate agreed to buy Siddhartha's 20% stake for Rs 980 per share. The sale of almost 3.3 crore shares was meant to net Siddhartha around Rs 3,200 crore. Finally, the sale of shares was concluded in late April.
L&T's interest, contrary to industry sentiments, was not misplaced. The conglomerate already ran two entities that cater to technology customers -- L&T Technology Services and L&T Infotech. The two companies are running as profitable businesses without much ado.
Mindtree founders blindsided?
It is not clear whether Siddhartha kept the Mindtree founders in the dark about the stake sale. Later on the seriousness of Siddhartha's financial problems became clear when the Chikmaglur-born coffee magnate committed suicide.

Siddhartha was an early believer in Mindtree founders and a strong supporter of the founders' vision and had never interfered in the way the company was run. The then Mindtree chairman and co-founder Krishnakumar Natarajan told TechCircle in an interview that while Siddhartha told them about the potential sale of shares, they were not aware that there were discussions with L&T.
"He appointed a merchant banker, Kotak Mahindra, to do that job. We were supportive of that and wherever there were interested investors we would meet them. We were not aware that there were discussions going on with L&T. We did think that we will find common ground. But for whatever reasons, maybe because of pressure from debtors or lenders, it [the stake sale] happened in a hurry," Natarajan had said.
The communication gap
Natarajan's words tell us where the problem was. The Mindtree founders knew L&T was interested. They knew Siddhartha was looking to sell. However, they did not know how serious the situation was and how desperate Siddhartha was.

However, soon after the sale, the founders in a knee-jerk reaction called press conferences and said that the Mindtree culture would change, which would cause the company's productivity to suffer. Most industry watchers believed that given a free hand, Mindtree would thrive as the company had one of the lowest attrition rates among IT services firms.
The founder-promoters even tried to mount a counter-offensive in concert with Singapore-based private equity firm Nalanda, which had a substantial stake in the company through secondary market purchases. But the plan did not work out. Former Infosys board member and venture capitalist Mohandas Pai explained to TechCircle why the founders' attempt failed: "It is difficult for a private equity player to buy a company of the size of Mindtree in such a short time period, which explains why we did not see that happening here. It is a complex process too."
Meanwhile, the acquisition went smoothly after L&T continued to buy stakes in the open market over a period of two months. Post the 25% stake in the firm, it triggered an automatic open offer as per market regulator SEBI's rules. The high valuation offered by L&T saw the company taking its overall shareholding to a little more than 60%.

Five days before the offer went live, Mindtree's independent directors said the L&T offer was fair and reasonable.
If you want to run the company, don't sell a majority stake
Finally, the bottom line is that if you don't want to cede control or want anybody to acquire you, don't sell a majority stake. However, this is not easy when you want to grow faster in a mature market dominated by players such as TCS and Infosys.

"When you are a public company and don't have the majority of the shareholders with you, the shareholders will decide. The founders should have a strategy ready if they did not want an eventuality like this," said an IT industry veteran and a co-founder of a large IT services company.
However, he added that Mindtree was a clear success story in the second wave of IT services.
"Building a billion-dollar company is no joke and is a big deal. It is not right to say whether they could have achieved more. Luck also plays a big role. The dotcom bust or the financial crisis played a part in their growth. They have a loyal clientele and employees. That most of the founders barring one person have stuck together for two decades is a big thing. In the startup world, many leave within three years," said the IT industry veteran quoted above.
What next?
While it has only been a couple of quarters, the two quarterly results of the current financial year indicate that Mindtree has addressed the concerns of employees and customers fairly well.
The same cannot be said of the shareholders, especially the new promoter group L&T, who suffered the most. While the engineering conglomerate paid around Rs 980, the company's shares are now trading at Rs 780, a drop of 20%.
However, the fundamentals continue to be strong. The company's million-dollar client additions grew to 130 in the second quarter of this fiscal as compared with 111 during the same period last year. The total contract value has risen from $271 million in the second quarter of last fiscal to $307 million in the current fiscal. The company's revenue growth was also in-line with market expectations, say investor reports.
The only concern is the rise in attrition from 13% last year to 16.5% during the second quarter of this year. But this is still lower than most tier 1 IT services firms. While the profit fell 35%, the revenue grew by 9% during Q2.
For a company that saw its entire top management leave within a quarter, new CEO Debasish Chatterjee, who took charge in August, has quite a task at hand. He seems to be managing with the support from L&T, which paid around Rs 5,000 crore for Mindtree. It remains to be seen how and when L&T will be able to realise returns for its investment. Going by the current share price, the 81-year old company may have a fairly long wait.
---