Cross-border VC firm Mantra Capital launches maiden fund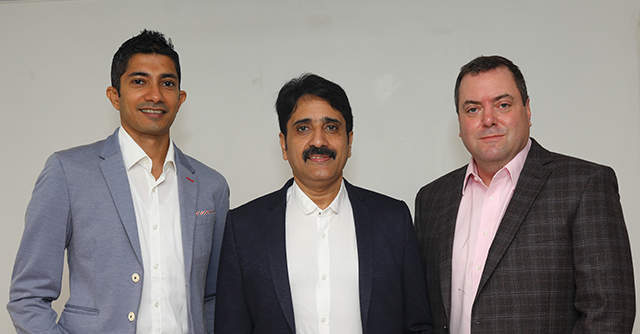 Early-stage venture capital fund Mantra Capital announced that it has raised $24 million for its maiden fund. The final close for the $60 million Atlanta, US-headquartered fund is likely to be concluded by summer 2020, said a key executive.
The venture capital firm, which was officially launched on Wednesday, is founded by former CEO of Hyderabad-based startup incubator T-Hub Jay Krishna, former director of operations at digital lending platform CASHe and COO at Aeries Technology Group Srikanth Chintalapati and former vice president of mergers and acquisitions at Epiq Kevin Jacobs.
Working on a venture builder model, the firm plans to invest in seed stage with a cheque size of close to $1 million in the sectors of food technology and agri-tech, circular economy, health-tech and other deep-technology applications for improving the quality of life.

"We have taken a thematic approach wherein we invest in companies that use technology to improve what we eat, where we live and how we thrive. There are two parts to Mantra Capital -- the venture capital fund and the venture services arm, where we provide services including help in design, marketing and manufacturing channel creation," said Jay Krishna, partner at Mantra Capital to TechCircle. He added that the fund would focus on startups deploying AI (artificial intelligence), machine learning, photonics, robotics and other advanced technologies.
The capital will be deployed between India and the US. The fund, which has an eight-year horizon, will be actively deploying capital for the first four years, and plans on backing close to eight startups a year. The fund will also participate in follow-on rounds for some of its portfolio companies, said Krishna.
Mantra Capital will provide offshore venture services and managed services to global startups. The firm also plans on launching corporate innovation scaling programmes for a curated set of US and Indian startups by the second quarter of 2020, said a statement issued by the company.

With Krishna heading the India deal flow out of the firm's India headquarters in Hyderabad, Chintalapati will support Indian startups with product development, and scaling of operations and distribution. Jacobs will head the US deal flow and manage exits, and mergers and acquisitions for the portfolio companies, said a statement issued by the company.
There has been increased activity in the niche early-stage fund space in India, which plugs the gap between seed and Series A rounds.
Mauritius-registered cross-border fund Good Capital announced the first close of its $25 million maiden fund in September 2019. Earlier in 2019, Endiya Partners announced the first close of its second investment vehicle at $40 million for emerging technology startups.

---