Rentomojo reports 3X jump in FY19 revenues; widens losses on higher cash burn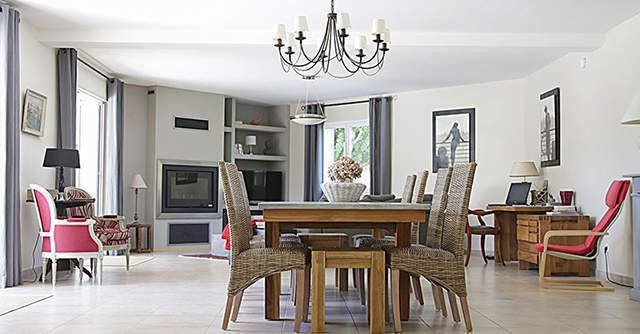 Bengaluru-based Edunetwork, which runs online rental marketplace Rentomojo, has registered a 3X growth in revenue from operations in FY19, according to the company's recent regulatory filings.
Registering an increase of approximately 200%, the company reported revenues at Rs 107 crore in revenue during the year against Rs 35.5 crore in FY18. About half the revenues came through the company's furniture and fixtures rental income which stood at Rs 51.3 crore, compared to Rs 19.9 crore in the previous financial year.
The rest of the operating revenues came through subleasing assets and other ancillary fees the company receives from its customers. These earnings accounted for a total of Rs 56.6 crore against the previous year's Rs 15.6 crore.

The company has also been working to improve its inventory extensively, adding new products to its catalogue each year as reflected by the purchase of stock in trade which increased by 78% to Rs 43.8 crore in FY19 from Rs 24.6 crore in FY18.
Rentomojo is presumably expanding inventory, as it reported a stock purchase of Rs 43.8, which is a 78% increase from the previous year's Rs 24.6 crore.
Also added to the widening expenses last year were employee funds that increased by approximately 97% against the previous year, mostly due to increase in hiring. The company shelled out Rs 13.6 crore on advertising and promotions, compared to Rs 7.15 crore spent in FY18.

The miscellaneous expenses which covers logistics, IT, warehousing, recruitment among others added to a significant Rs 13.6 crore.
Overall, the company registered Rs 164.4 crore in total expenditure in FY19, a 125% jump over Rs 72.6 crore in FY18. These increased expenses, although accounting for improved customer base, translated into heavy losses for the company which stood at Rs 56.64 core against Rs 35.5 crore in FY18.
Rentomojo last raised funds worth $3.8 million in its Series C round in August 2019, from Samsung's venture capital arm Samsung Venture Investments Corporation and Mitsui Sumitomo Insurance Venture Capital, the private equity and venture capital unit of Mitsui Sumitomo. The first tranche for the same round was raised at $10.7 million in May 2019.

The company which was founded in November 2014 by IIT Madras graduates Geetansh Bamania and Ajay Nain, competes with the likes of Furlenco, RentOnGo and GrabOn Rent.
---