Capillary to help 1-India Family Mart serve customers better with AI-based solutions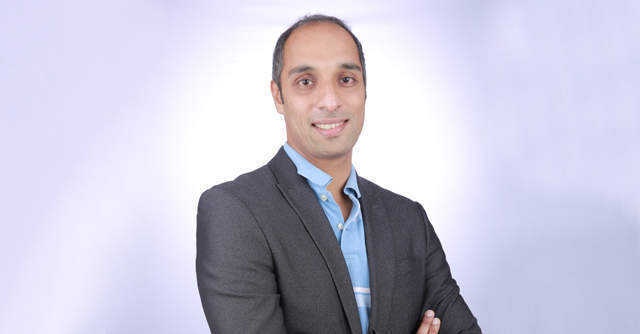 Retail sector focuses SaaS company Capillary Technologies has been signed up by Nysaa Retail, owner of fashion and lifestyle retail store chain 1-India Family Mart, to power the latter's customer retention and expansion plans across the country.
Bengaluru-headquartered Capillary Technologies' AI (artificial intelligence) powered solutions will help the retail chain understand customer behaviour and offer customised products.
"We are pleased to join forces with Capillary Technologies and expect our new CRM (customer relationship management) capabilities to deepen our understanding and effectively meet the needs of our customers in India," Jay Prakash Shukla, co-founder and CEO of 1-India Family Mart, said.

Founded in 2013 by Shukla and Ravinder Singh, 1-India Family Mart has over 101 stores across 94 cities in northern and eastern India. It offers affordable fashion apparel, lifestyle products and general merchandise to its customers. The chain is expected to strengthen its presence in tier two and three cities.
In July last year, 1-India Family Mart had appointed Venugopal Konchada as its chief operating officer.
"With multiple channels to reach a consumer today, it becomes challenging to know the best way to communicate with them. Our campaign personalisation engine has been a great asset to brands and we are confident this will drive efficiency and profitability for 1-India Family Mart," said Aneesh Reddy, co-founder and CEO, Capillary Technologies.

Founded in 2008 by Reddy, Krishna Mehra and Ajay Modani, Capillary offers cloud-based software solutions that help retailers engage with customers through mobile, social and in-store channels. The firm is backed by venture capital firms Sequoia Capital and Norwest Venture Partners and private equity firm Warburg Pincus.
It claims to have over 300 million consumers and 25,000 stores on the platform. It counts companies such as Samsung, Walmart and ToyRUs among its customers.
CRM analytics, solutions used to assess a company's customer data to improve business, has emerged as an important trend in the age of ecommerce. Retail stores, both online and offline, are investing in technologies that can help them use data to understand customer purchase patterns. According to a Research and Market's report, the CRM analytics market was valued at $ 7.06 billion in 2018 and is projected to grow to around $14.56 billion by 2024 at a compound annual growth rate of 12.8%, over 2019- 2014.

---