Test prep platform Entri raises $1.4 mn seed round led by Good Capital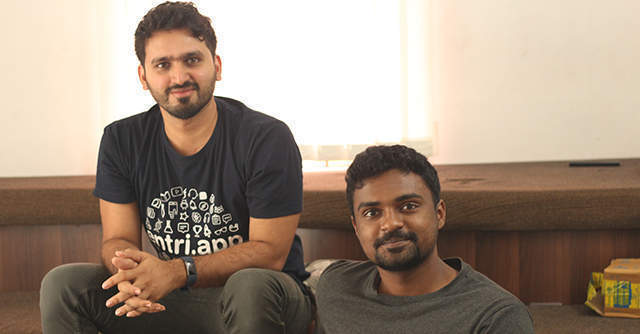 Ernakulam based Entri Software, which runs an eponymous vernacular learning app for government and private job examination aspirants, has raised $1.4 million in a seed round led by Good Capital.
Undisclosed investors from the US and China also participated in the round. The company will use the capital to grow its content library and reach out to a larger user base.
Founded in 2017 by Mohammed Hisamuddin and Rahul Ramesh, Entri pivoted from its initial video-led competitive examination coaching service to develop content for government job preparation. The platform introduced its first local language content with Public Service Commission exams in Malayalam.

"There is no quality control of content in local languages which is why most of the test-takers depend on English content. The truth is, even though the exam might be in English, people prefer content in local languages," Hisamuddin told TechCircle.
After Malayalam, Entri developed content in Telugu, Kannada, Tamil and Hindi. It currently adds 6,000 users per day to the platform.
"We are also adding up-skilling courses to our platform since only 2% end up getting a government job. With expansion of Hindi content which is a large market, we plan on onboarding 10 million users in the next 18 months from 1.6 million at present," Hisamuddin said.

The app which provides video classes and mock exams works with close to 45 academic heads and freelance content experts for its platform. Most of the content can be accessed offline, said the cofounder.
In a statement, Good Capital partner Arjun Malhotra said, "Skills like Excel or project management shouldn't require people to be proficient in English.Starting with the 100 million people who apply for government jobs every year, Entri is expanding the universe of employable candidates by skilling people in their own language – as it should be."
Mauritius registered Good Capital is a seed-to-Series A stage focused venture capital firm that backs B2B and B2C startups in India and the US. The firm was launched by Investopad founders Rohan Malhotra and Arjun Malhotra in September last year and is currently raising a $25 million maiden fund. The fund, dubbed GCF I, earlier invested in video commerce platform SimSim, where it led a $1.25 million funding round, and US-based cross reality platform Spatial which provides solutions for distributed workplaces.

The edtech and test-prep segments continue to attract robust investor interest. Recently, e-learning platform focused on K12, IIT JEE and NEET, Doubtnut raised $15 million led by Tencent. Earlier this month, ed-tech major Byju's valuation jumped to $8 billion with the funding from Tiger Global. Around the same time, Delhi based Aakash Educational services acquired a majority stake in Meritnation.
---