Exclusive: Genomics startup Clevergene raises seed round from Auxano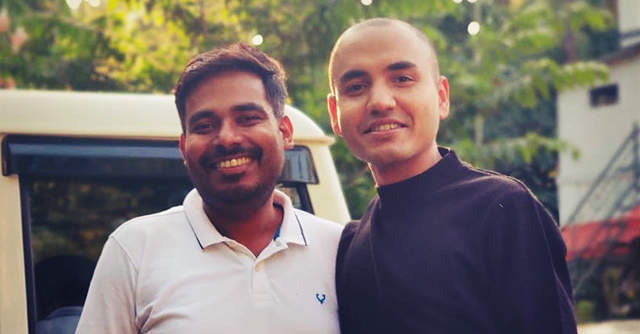 Bangalore-based genomics research and analytics startup Clevergene has raised Rs 4.5 crore, or about $631,000 at current foreign exchange rates, in a seed funding round from early stage investment firm Auxano Trust.
Founded by Tony Jose and Dhruv Prasher, Clevergene specialises in DNA sequencing and genomics big data analytics. It offers a slew of products and services ranging from genomics, next-generation sequencing, bioinformatics, and diagnostics for genetic disorders.
Clevergene's primary focus is on discovery genomics wherein the company conducts genomics related research projects for institutions and pharma companies in a contract research model. The second part of its operation is genomics big data analytics where it uses high-performance computing architectures and technologies to analyse large quantities of data generated through DNA sequencing.

Owned and operated by Clevergene Biocorp, the company recently ventured into the genetic diagnostics space, under a new vertical called 'The Gene Lab'.
The company will use the capital to scale its discovery genomics vertical and invest on the diagnostic business , Jose, who is the CEO of the company, told TechCircle.
"As a company, our vision is to become the world's favourite genomics firm. There are about 5000 biotech labs in India in the public sector and everyone is a potential client for us because today if you are working in life sciences, you have to use genomics for some or the other programs. Every single organism has DNA as genetic material," Jose said.
A genomics scientist, Jose has more than a decade of experience in this field. Prasher is a serial entrepreneur. He founded Citveda Labs, a virtual reality in the edtech space and Indian Biosciences, which provided DNA and genetic testing services. The duo also runs BioHiring, a non-profit initiative by Clevergene for jobseekers and students in the life sciences, pharmaceuticals and healthcare sectors.
"We are developing our portfolio of genetic tests in consultation with leading clinicians of India. They include geneticists, pediatricians, gynecologists and oncologists. All our offerings will always be based on solid research, perfected with end-user feedback and continuously evolve with latest scientific discoveries," Prasher said.

Auxano Entrepreneur Trust is a SEBI recognised Category I AIF (Alternative Investment Fund) that invests in early stage technology startups. Gurgaon-based Auxano is run by Brijesh Damodaran Nair and Ashish Padiyar, co-founders of wealth management firm Bellwether Advisors, which is also based out of Gurgaon.
Auxano has previously invested in ventures in online grocery, co-working space, and analytics among others. Ed-tech startup Avishkaar Box, Trading platform FnO, drone maker Aarav Unmanned Systems (AUS) and Milk and grocery delivery startup Milkbasket are some of its investee companies.
Delhi-based Radar Capital, a boutique investment consultancy outfit operated by Rahul Gupta, acted as the exclusive financial advisor to the transaction. It has previously raised funds for startups such as Smartivity, Coffee Bond and Pika Pika App.

Genomics, high-end diagnostics and big data analytics for healthcare and life science-related applications are at a nascent stage in India, but poised to grow exponentially. These sectors have been attracting a fair amount of private investments for a while.
Genomics-based diagnostics and research firm MedGenome Labs is the most funded startup in this segment in India. According to a recent VCCircle report, MedGenome Labs raised $1.4 million in venture debt from InnoVen Capital early this month. The company had raised multiple rounds of equity funding previously including a $4 million in its Series A round from Emerge Ventures and Papillon Capital in 2013, $20 million in a Series B round of funding from Sequoia Capital in 2015, and $30 million in a Series C round led by Sequoia and new investor Sofina SA in 2017.

Breast cancer screening startup Niramai Health Analytix raised $6 million in a Series A round of funding led by Tokyo-headquartered management consulting firm Dream Incubator in February 2019. Niramai, which stands for non-invasive risk assessment with machine intelligence, uses big data analytics and artificial intelligence, instead of thermal images, to detect breast cancer at an early stage. It has previously raised funds from Flipkart co-founder Binny Bansal, Ankur Capital, Axilor Ventures, pi Ventures and 500Startups.
Other funded players in the segment include iGenetic Diagnostics Pvt. Ltd, which is backed by Manipal Education and Medical Group as well as UK-based development finance institution CDC Group Plc; and Core Diagnostics Pvt. Ltd, which is backed by Artiman Venture and Eight Roads. Core Diagnostics had earlier raised venture debt from InnoVen Capital.
---