Swiggy BrandWorks creates new brands with restaurants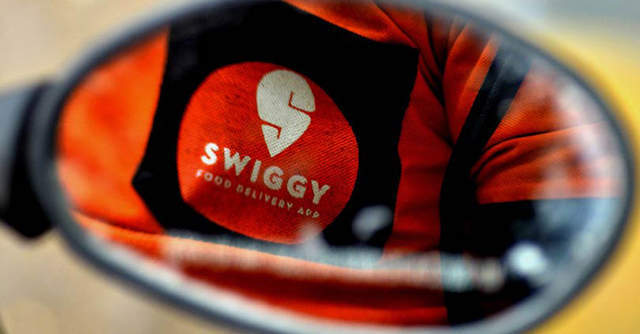 Online food delivery platform Swiggy has partnered with 100 new restaurant brands across 13 cities for BrandWorks, a collaboration that will create new delivery brands, it said in a statement on Wednesday.
The new brands will operate out of its restaurant partners' existing dine-in facilities, making it an asset light arrangement for Swiggy.
The Zomato rival claims that the arrangement does not cannibalise the restaurant's existing dine-in business, giving the brand "a completely incremental revenue stream" and expanding reach to new consumers in the neighbourhood.

"Our philosophy at Swiggy has been to create win-win solutions for all stakeholders. We know that sometimes, great culinary talent isn't necessarily directed towards meeting the biggest consumer needs, and we are therefore bringing our insights to bridge this gap," Vishal Bhatia, CEO of New Supply at Swiggy, said.
Swiggy expects to co-create hundreds of such brands associations with multiple restaurant partners across the country by the end of 2020, Bhatia added.
House of Chow from Bercos, New Delhi, The Story of a Chinese Chef from Chennai, Baba Yega Burgers from Jaipur, which are some of the newly created brands, plan to expand to newer outlets, the statement added.

Brands like 'Kitchens of Punjab' and 'Kitchens of China' co-created with Bengaluru-based Gilly's Restobar is set to launch a physical dine-in location soon and is also expanding through Swiggy Access kitchens.
The new programme complements Swiggy Access, which is the Bengaluru-based startup's cloud kitchen initiative, aimed at solving gaps in supply for consumers, Bhatia said.
"Our kitchens at the dine-in restaurants are fully equipped and run by experienced chefs who are trained in multiple cuisines. We realized that growth could come out of negligible additional investment leading to better utilisation of our existing resources through delivery," Gurupreet Singh Bali, managing partner at Gilly's Restobar said.

Founded in 2014, Swiggy currently connects consumers to over 1.6 lakh restaurant partners across over 520 cities in India, with its fleet of over 2.4 lakh active delivery partners.
Rival and online restaurant aggregator Zomato had reportedly withdrawn exclusivity rights for restaurants operating out of its cloud kitchen facility, last week.
These new initiatives come at a time when deep discounting continues to badger profitability plans at the two of the last remaining players in the country's online food delivery market.

---