Analytics firm Manthan powers Pizza Hut outlets with AI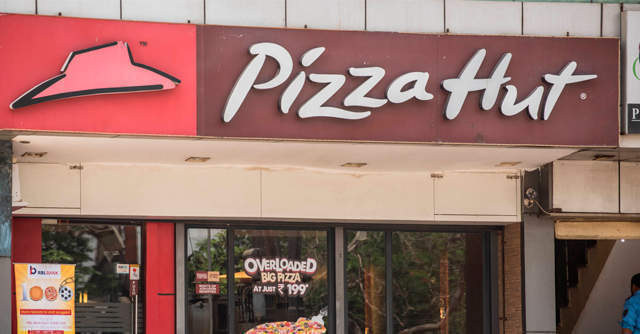 Bengaluru-based data analytics firm Manthan has deployed its artificial intelligence-powered restaurant analytics solution in more than 400 Pizza Hut outlets in the UK. With this, the company aims to boost the quick service restaurant's efficiency as well as revenue in the country.
The solution analyses the challenges business users — Pizza Hut in this case — face due to delayed reporting of business operations data and lack of insights about outlet operations. With its predictive algorithm capabilities, the solution can help democratise analytics across the organisation, Manthan said.
"We have significantly reduced time spent on analysing and driving insights around operational bottlenecks, sales challenges, promotional performance, store benchmarking and delays in reporting. With a 360-degree view of the customer, sales and operations, we are now poised to run a more efficient ship," Kate Vacovec, head of commercial planning for Pizza Hut in the UK and Europe, said.

The analytics company, backed by Singapore-based Temasek Holdings, said that the solution has been deployed in functions such as sales, marketing, operations, guest experience, human resources and planning. The solution will facilitate data-driven decisions and allow for prompt course corrections while helping owners make informed business decisions, the company said in a statement.
"Manthan has the ability to understand our business and customers, and has the capability to deliver the highest levels of scalable technology innovation. It has also significantly boosted our operational and analytical efficiencies," Beverley D'Cruz, chief marketing officer for Pizza Hut in the UK and Europe, said.
The Wichita, Kansas-based restaurant chain said that Manthan collated all Pizza Hut data from legacy systems to create a "single source of truth", while also offering easier access to operational and performance metrics for quicker analytical turnaround times, the statement said.

"Pizza Hut is now on course to transform into an algorithmic business that seamlessly uses data, analytics and algorithms to drive greater business outcomes," Madhu Rao Attada, vice president for professional services at Manthan, said.
Late last year, Manthan acquired San Francisco, California-based RichRelevance for an undisclosed amount. Manthan's CEO Atul Jalan said at the time that the company was looking at an initial public offering in 18-24 months.
Founded in 2004, Manthan helps users across industries analyse data and make guided decisions. It works across big data, mobility and cloud computing sectors, with over 200 customers in 22 countries.

Recently, Norwest Venture Partners sold its stake in Manthan to HarbourVest-backed Avataar Venture Partners. Other investors in Manthan include Temasek Holdings, the sovereign fund of Singapore-based Temasek that invested $60 million in the company in 2015, and Eight Road Ventures. It has also taken debt from InnoVen Capital.
According to filings made with the Registrar of Companies, Manthan's revenue from the sale of services was Rs 239.05 crore for the financial year ended March 2019, compared to Rs 184.03 crore in the previous year.
---