Myntra appoints former Samsung exec Raghu Krishnananda as CTO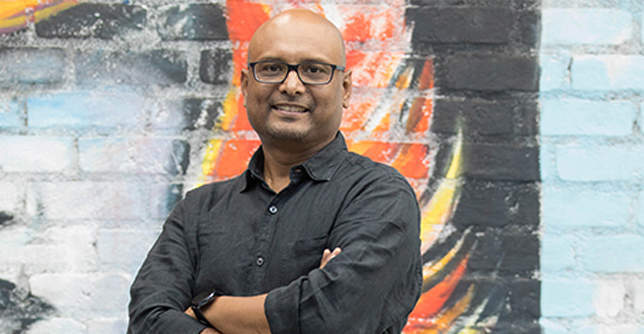 Flipkart-owned fashion etailer Myntra has appointed Raghu Krishnananda as its chief technology officer.
Before this, Krishnananda was the head of service platforms at Samsung Research Institute, where he led the design and development of personalisation and monetisation platforms, as well as mobile payments, digital lending and entertainment services.
He also headed research and development teams in companies such as Goldman Sachs, Citibank and Yahoo, both in the US and India. At Yahoo, he was also in charge of the home page and entertainment page globally.

"Technology has (enabled) and will continue to enable innovative and engaging experiences to consumers, especially in the online fashion sector. Myntra is the market leader and has an inspiring mission to democratise fashion through technology," Krishnananda said.
He holds a BE in electronics and communications from Bangalore University, an MS in computer science from New Jersey Institute of Technology and an MBA (finance) from Stern School of Business, New York University.
"Raghu joins us at a very interesting juncture, where the larger emphasis is on consumer engagement through content, with technology as the enabler. His vast experience in the domain, backed by strong technology expertise, will help us strengthen and lead the industry with innovation and value additions for our customers," Amar Nagaram, head of Myntra, said.

Myntra's long-serving former CTO Shamik Sharma stepped down in 2016 and its then engineering senior vice president Ajit Narayanan took over the role. However, he also left the company in July 2017. The company then hired Jeyandran Venugopal, a founding member of Amazon India Development Centre, for the position. He is currently the chief product and technology officer at Flipkart.
Past top-level rejigs
Myntra has seen a flurry of top-level exits in the past few years. According to an Economic Times report, senior vice president Bindu Mendonsa is the most recent senior executive to leave the firm. Myntra CEO Ananth Narayanan, chief product officer Ambarish Kenghe, chief revenue officer Naresh Krishnaswamy, and Flipkart group head of fashion and head of Myntra Rishi Vasudev, also left the firm in the recent past.
Early this month, the Walmart-owned ecommerce company shut down Jabong, four years after it bought the fashion etailer for about $70 million. Jabong users are being redirected to Myntra, which now takes centre stage as the Bengaluru-based company's flagship fashion ecommerce brand. The shutdown, however, was no surprise. In July last year, Flipkart said it was looking to curb marketing expenses in Jabong and redirecting customers to Myntra through various incentives.

Flipkart acquired Myntra in 2014, after which the latter acquired Jabong from Rocket Internet-backed Global Fashion Group in 2016. Flipkart has since been trying to build a long-term strategy for Jabong.
In November 2018, the company revealed plans to merge the operations of Myntra and Jabong, and had also culled some 200 jobs.
US retail giant Walmart, which acquired Flipkart in May 2018, said that the company took a $290 million hit on account of the Myntra-Jabong merger, and wrote off the latter's brand value.

Flipkart reportedly commands 70% of the the Indian clothing market at present, which McKinsey's FashionScope pegged would reach $59.3 billion by 2022.
---