Sequoia-backed Voonik merges B2B biz with ShopUp; B2C arm to merge into Schoolay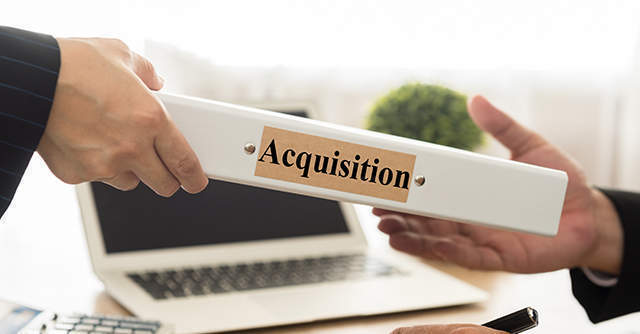 Sujayath Ali and Navaneetha Krishnan, founders of ecommerce startup Voonik Technologies, are moving on to join ShopUp, a Dhaka-based B2B platform for small and medium businesses, as co-founders. Voonik's B2B business and technology platform is being merged with ShopUp while the B2C single brand retail business is being merged with Bengaluru-based Schoolay, a top company official confirmed to TechCircle.
"Voonik's B2B business and tech platform has merged with ShopUp. The entire team is absorbed by ShopUp. Kiran Hiriyanna will be heading the Voonik's B2C single brand retail business -- this business has been spun out and merged with Schoolay," Ali said in an email response.
Earlier, Ali had taken to social media platform Twitter to announce the latest developments at the company.
Some news. Voonik is joining hands with ShopUp, a rocketship startup from Bangladesh. @hinava and I are joining as Cofounders - and we are incredibly excited about working with @Afeef_Zaman , @ataurRc and @SiffatSarwar to help build what will be Bangladesh's first Unicorn.

— Sujayath Ali (@sujayath) February 18, 2020

ShopUp, where Ali and Krishnan are headed, enlists social media platform Facebook and global logistics service DHL as some of its strategic partners on its website. ShopUp provides services such as free websites, delivery partnerships, product sourcing, content creation and promotion, and working capital investment to entrepreneurs.
Voonik's B2C business in India will now be headed by Kiran Hiriyanna, founder of Schoolay and Voonik Alumni. Voonik B2C business will merge with @Schoolay founded by @Khiriyanna, @RajakumaranR and @H_ariharan. I am sure they will take https://t.co/6FeAWNO2nx to greater heights.

— Sujayath Ali (@sujayath) February 18, 2020
Schoolay Technologies is a Bengaluru-based company that retails uniforms, sportswear and accessories for children.

Founded in 2013, Voonik is a fairly well funded startup, having raised around $47 million from marquee investors since inception, according to data available on VCCEdge. Its backers include venture capital firm Sequoia Capital, media conglomerate Bennett Coleman and Co, CRED founder Kunal Shah, CureFit co-founder Mukesh Bansal.
Started as a personal stylist platform, Voonik currently has a marketplace business, with its app and website platforms. It pivoted to an online marketplace for unbranded fashion in early 2016 and has made half-a-dozen acquisitions. The startup was reportedly in talks with several ecommerce majors for a potential buyout.
Earlier, in November last year, Clues Network, owner of ecommerce marketplace ShopClues, merged with Qoo10, a Singapore-based ecommerce firm. While the specific details of the all-stock transaction were not disclosed, multiple media reports said the deal valued ShopClues at under $100 million, a massive erosion from the more than $1 billion valuation that the company commanded just about three years ago.

The article and headline has been amended to reflect additional information provided by the company.
---