Rajeev Misra may part ways with SoftBank after closing Vision Fund II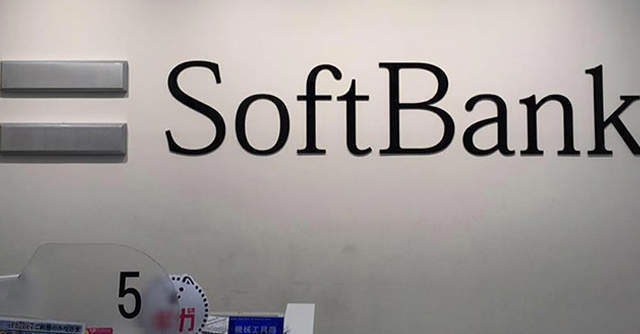 Rajeev Misra, CEO of SoftBank Investment Advisers and executive vice president at SoftBank Group Corp, is on his way out, at least three people privy to developments at the Masayoshi Son-led conglomerate told TechCircle. Misra, currently central to SoftBank's pitch for the resized Vision Fund II (SVF II), will likely part ways with SoftBank on the completion of fundraising.
The terms of Misra's departure have been under discussion since December last year, said one of the persons cited above on the condition of anonymity. Details on his next move weren't immediately available.
Responding to queries from TechCircle, a SoftBank spokesperson said, "We categorically deny that the CEO of SoftBank Investment Advisors Rajeev Misra, is leaving the fund… Rajeev remains the head of the fund, has hired close to 500 people across the globe, has a robust leadership team spread across geographies and has no plans of exiting anytime soon."

All the people TechCircle spoke to said the primary reasons for Misra's exit include the stalemate in raising Vision Fund II, the WeWork IPO debacle and the recent questions raised about homegrown budget hospitality chain OYO's business model.
Earlier in January this year, Fox News reported, citing sources, that Misra had told several people internally that he still enjoyed Son's confidence and had no plans to depart from the group, contrary to speculations among Wall Street analysts.
Misra, who is also the CEO of SoftBank Vision Fund, told The Economic Times in December last year that SVF II would announce its first close at $30 million during the first quarter of 2020. Recently, a Reuters report said that Softbank would use $2.5 billion of its own capital for a bridge fund. SoftBank Group founder and CEO Masayoshi Son had also said that the company would spend two years investing its own money through a bridge fund to win back investor confidence.

Recently, The Financial Times reported that Misra had also lined up $4 billion from Abu Dhabi's state fund Mubadla and the government of Kazakhstan for a hedge fund style vehicle for bets on publicly traded companies.
Misra joined as the head of strategic finance at SoftBank Group in 2014 from Swiss multinational investment bank UBS. In 2017 he was made the CEO of Softbank Investment Advisers.
His imminent departure will be among the most high profile exits at SoftBank so far, directly linked to the delay in SVF-II. Michael Ronan, the US managing partner of SoftBank's $100 billion Vision Fund told The Financial Times earlier this month that he was negotiating his terms of departure. SoftBank US managing director David Thevenon resigned in October 2019 though the reasons for his departure were not stated.

Closer home, in January, SoftBank elevated Manoj Kohli, executive chairman of its renewable arm, SB Energy, to the position of country head for India. Vikas Agnihotri, interim head of Google India, joined SoftBank as operating partner in India the same month.
The SoftBank Vision Fund I has invested $80 billion from its $100 billion corpus across 88 investments and has returned $10 billion to its sponsors, Misra had said in his interview in December.
From SVF II, SoftBank's lone India bet so far is eyewear retailer Lenskart.

SVF I on the other hand has backed a bunch of startups including baby products retailer FirstCry, insurance marketplace PolicyBazaar, and Ola Electric Mobility.
The fund's largest bet here continues to be the $2.5 billion it pumped into Flipkart in 2017 and exited at a profit when Walmart bought a majority stake in the e-commerce company. SoftBank's second largest bet in India remains OYO, where it pumped in $1.5 billion in November 2019.
The buoyancy of the initial years has been missing from SoftBank's investment bets post the WeWork IPO debacle. As part of its Q3 earnings, SoftBank also cautioned its portfolio companies that no rescue package will be extended to them and that companies need to be in 'self-financing' mode.

---