Gold loans platform Rupeek onboards new investor GGV Capital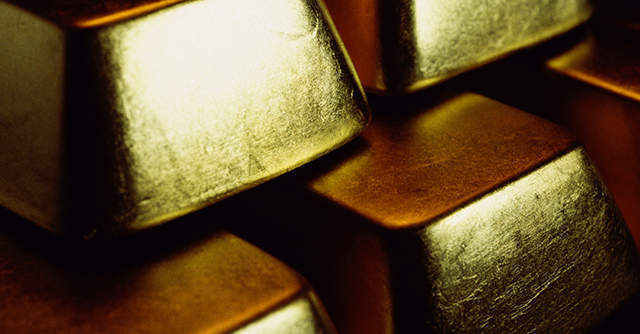 Menlo Park, California-based venture capital firm GGV Capital has led a $30 million investment round in Bengaluru-based online gold loans marketplace Rupeek Fintech, a company spokesperson told TechCircle.
Venture capital firms KB Investments and Tanglin Venture Partners, along with returning investors Bertelsmann India Investments, Sequoia Capital India, Accel and Binny Bansal participated in the round, a statement from Rupeek said.
"Our plan is to scale existing and newer channels for gold monetisation. We will use the fresh funds to invest in technology, customer acquisition and work towards improving the accessibility of credit in the country," Sumit Maniyar, CEO and co-founder of Rupeek Fintech, said.

With this round, the company has raised a total of about $72 million till date. The fresh infusion values the company at more than $300 million, Bloomberg reported, citing a person familiar with the investment. In its last known investment round in August last year, Rupeek raised $30 million led by Bertelsmann India Investments.
"For India's middle-class households, gold has long been a favourite way to save and invest. Rather than letting it sit idle, Rupeek has turned a family's dormant asset into an easy way to get a loan at affordable rates to grow their small business or pay for emergency needs," Hans Tung, a managing partner at GGV Capital, said.
Rupeek is GGV Capital's second investment in an Indian startup in February. Earlier this month, it led a $24 million investment in live online tutoring startup Vedantu.

The business-to-consumer startup enables partner banks to offer gold loans to customers. People can apply for the loan through its app or by placing a call, after which a relationship manager from the company will contact them to know about the loan requirements. This will be followed by gold appraisers visiting consumers' homes for the gold testing process, after which the agents pick up the gold to deposit it in the nearest branch of the bank offering the loan. The bank will deposit the loan money in the customer's account in under 40 minutes, a Rupeek spokesperson said, adding that they implement a one time password (OTP)-based verification system to take care of the know-your-customer (KYC) process and security.
"I am really excited about how Rupeek is opening up access to formal credit for a large base of users. Their strong customer proposition and approach of partnering with banks is truly a game changer for the unorganised gold loans space in India," Bansal said.
Founded in 2015 by IIT Bombay alumni Maniyar and Ashwin Soni, the startup currently has a monthly run rate of $28 million in terms of loans disbursement, with about 20% monthly growth rate, the company spokesperson told TechCircle.

"The amount of stationary gold in India opens up the opportunity in terms of monetisation and distribution. We are excited to continue partnering with them," Anand Daniel, a partner Accel, said.
The asset-backed online lending platform has a presence in 10 cities in the country, with an employee base of over 1,300 people. Rupeek, which means 'coining fee' in Sanskrit, claims to have credit evaluation tools and low operational costs that make credit cheaper than traditional brick-and-mortar lending models.
While Rupeek's gold loans marketplace is operated by Rupeek Fintech, the startup also has a subsidiary called Rupeek Capital, a non-banking financial company.

---